A ready-to-use solution for authoring, approving, managing, and publishing standard SOPs and tracking employee training activities.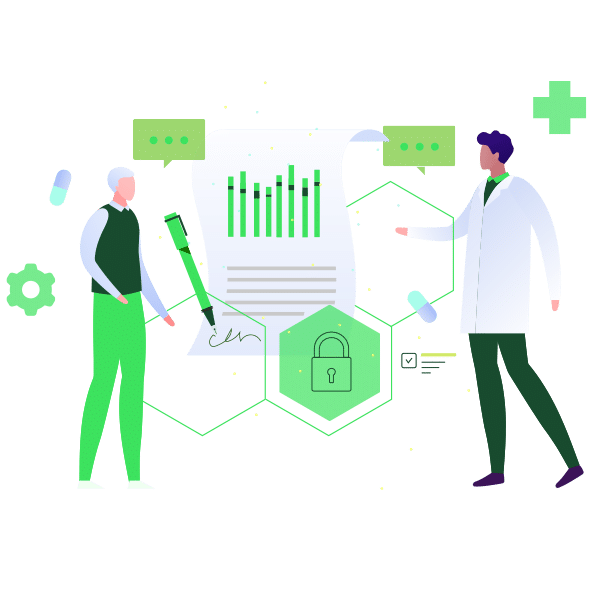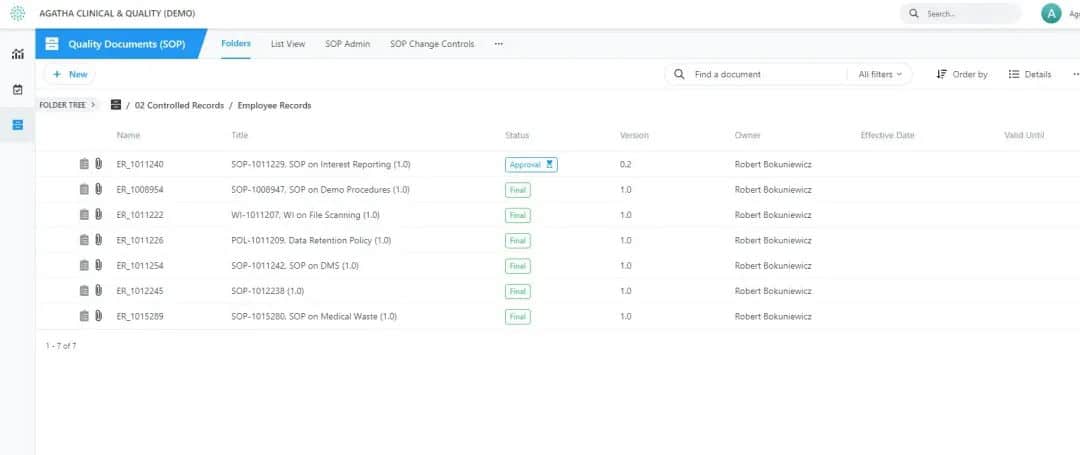 Standard Policies are at the heart of every Quality Operation
SOPs and employee training documents are critical to ensure effective operations and compliance with regulatory requirements. Managing both in a single application makes it that much easier. That's where Agatha SOP can help.
The best way to know if an Agatha Application meets your needs is to try it out. And good news – we offer a free trial.
Manage SOPs and Employee Records
Agatha SOP is a cloud-based application that enables you to track employee SOP compliance and training activities. It comes with a standard set of templates and processes which you can configure to support your requirements. The SOP application provides audit records, documented changes, and electronic signatures to ensure every activity is fully documented and ready for inspection.

"With the analytics, I can pull up metrics such as training by department for a particular SOP. I can pull up a chart of training for SOP 001 and see who's trained, who's not trained by department, and by person. I can take this chart, and put it in PowerPoint and present it to management."
Charles Oviawe
Senior Director of Quality Assurance, BeyondSpring
Create and document comprehensive policies from your own tailored templates. Trigger periodic reviews automatically at pre-set intervals to ensure up-to-date training activities and comprehensive documentation.
Manage and monitor processes for creation, review, and approval of SOPs with ready-to-use, easy-to-modify workflows. Maintain prior versions of all SOPs and audit trails, documenting all changes to every SOP.
Track employee SOP compliance and training activities using documents and videos. Require successful completion of quizzes to ensure new processes are understood.