Podcast: 
Bringing the TMF In-house
Episode 5
Choosing the Right TMF Technology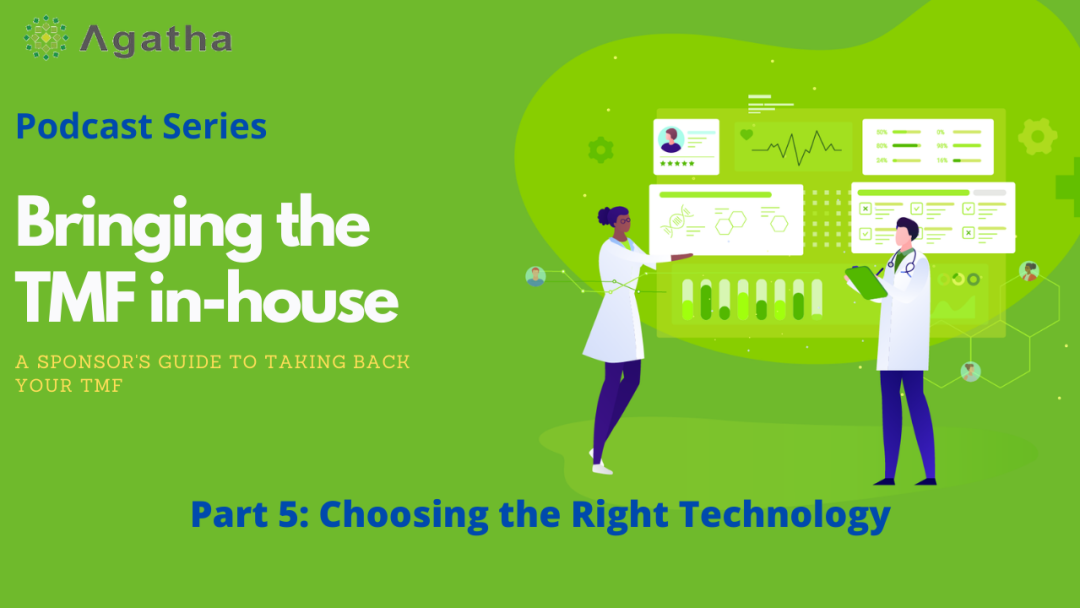 Technology is Key to Successfully Managing the TMF
There's always a technology element to any discussion about bringing management of the TMF in-house, and that's what this episode is all about. This is Ken's sweet spot, but Janine has some great insights and advice as well.
Here's what you will learn:
Setting the Table: The Evolution of TMF Software

The role of an eTMF in terms of being inspection ready




Differentiators: What do you tell your customers to look for?

A good implementation methodology

Keeping costs in mind
Interested in seeing how Agatha's applications can help you improve your clinical and quality processes? Take it for a test drive.