Software for
Clinical Operations

and

Quality Management
Small and early-stage companies look to Agatha to manage their clinical, quality, and regulatory processes. No complicated installations. No complex user training. No big invoice. Just easy to use, cost-effective, and highly efficient applications.
It's NO MYSTERY why everyday, more than 300 companies use AGATHA to manage and track their clinical studies.





A SharePoint or Dropbox folder is not enough…
to manage your clinical trial documentation. But you also don't want an expensive, difficult-to implement enterprise solution. With Agatha applications, you do more than manage documents.
Applications for
Clinical Operations

and

Quality Management
Our applications for
clinical operations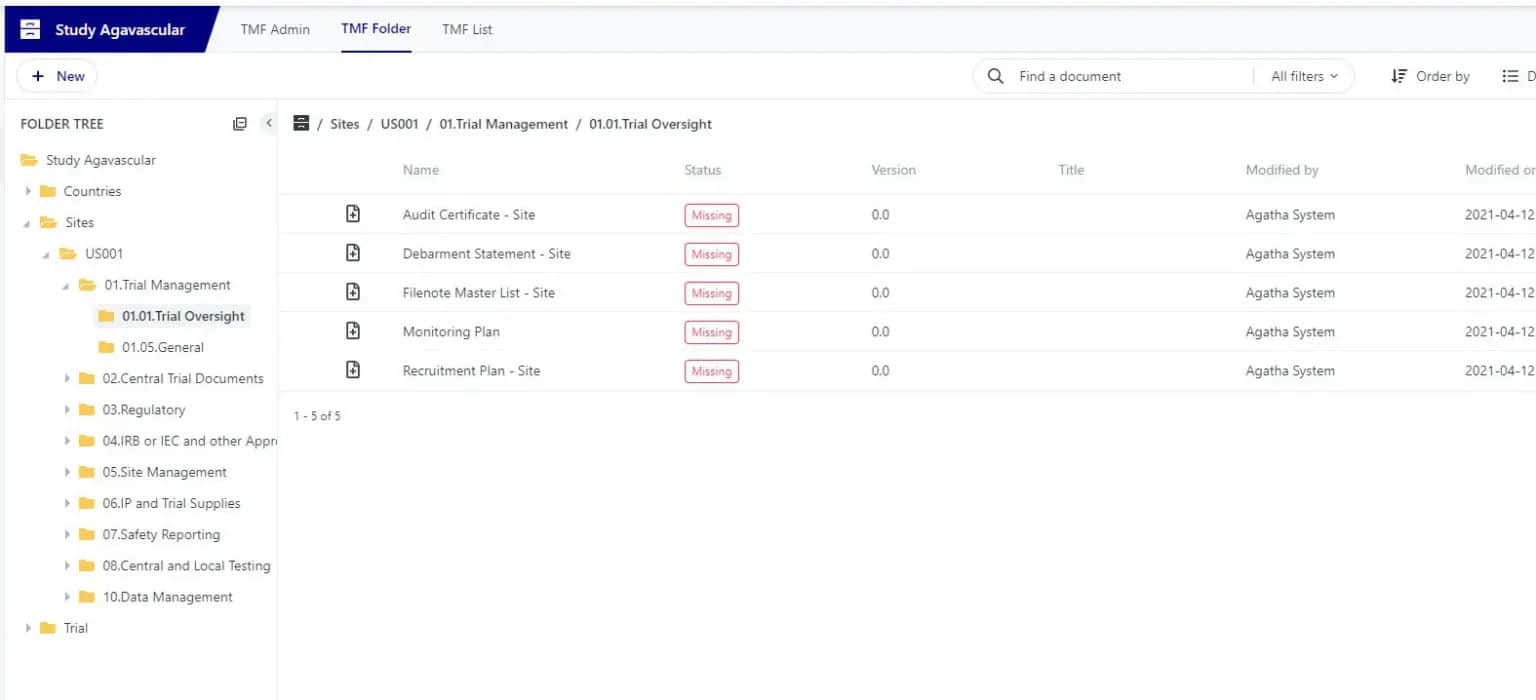 Ensure every essential document is accounted for with a complete eTMF solution. You can be certain that the set of essential documents you need for every site and study is present and ready for inspection.
Eliminate the need to conduct on-site monitoring visits. You can ensure monitoring activities continue when travel is impossible (like COVID-19) or you want to lower travel costs.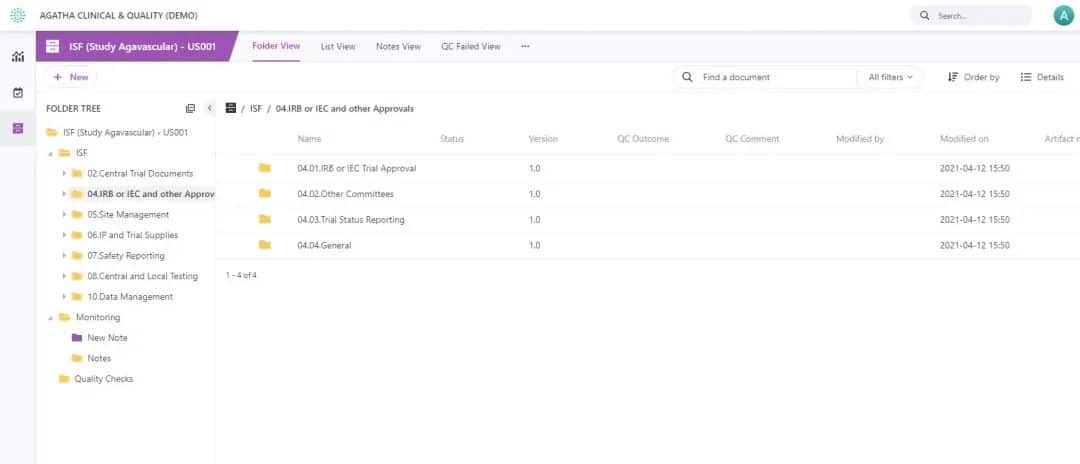 "The decision to move to an electronic TMF and move its management in-house was the right decision for us. With Agatha's help, we were able to configure an eTMF application that supports our needs today and can adapt with us as our processes evolve."
Archita Sharma
Manager des ARCs,
Clinical Research Associate, InCarda Therapeutics
Our applications for
quality management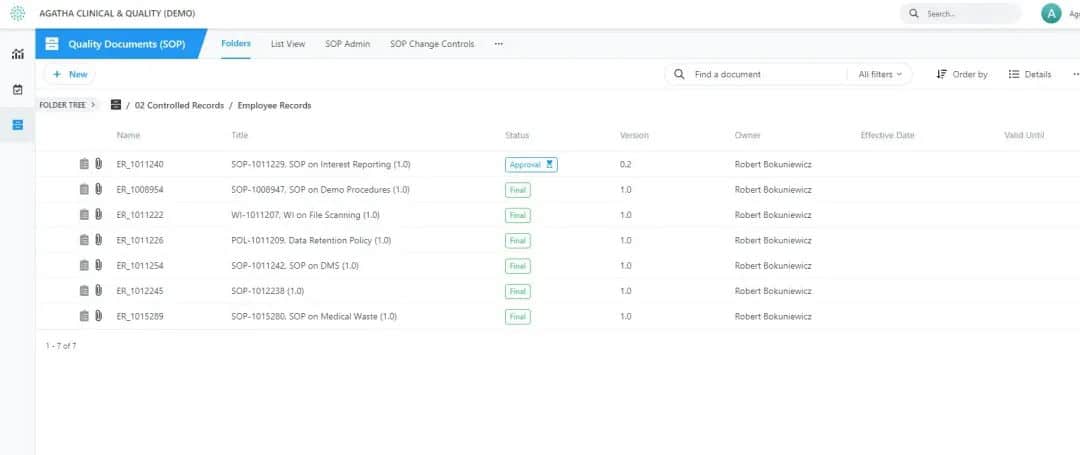 Track every activity, collect every signature, and ensure every process is completed. You get a complete set of documents and records, ready for audit at any time.
Agatha Quality Management
You get a complete solution for capturing complaints and deviations, documenting corrective and preventive actions, and managing change control processes. Every action is connected, from the initial issue to the new process, and every step is documented, reviewed, and approved.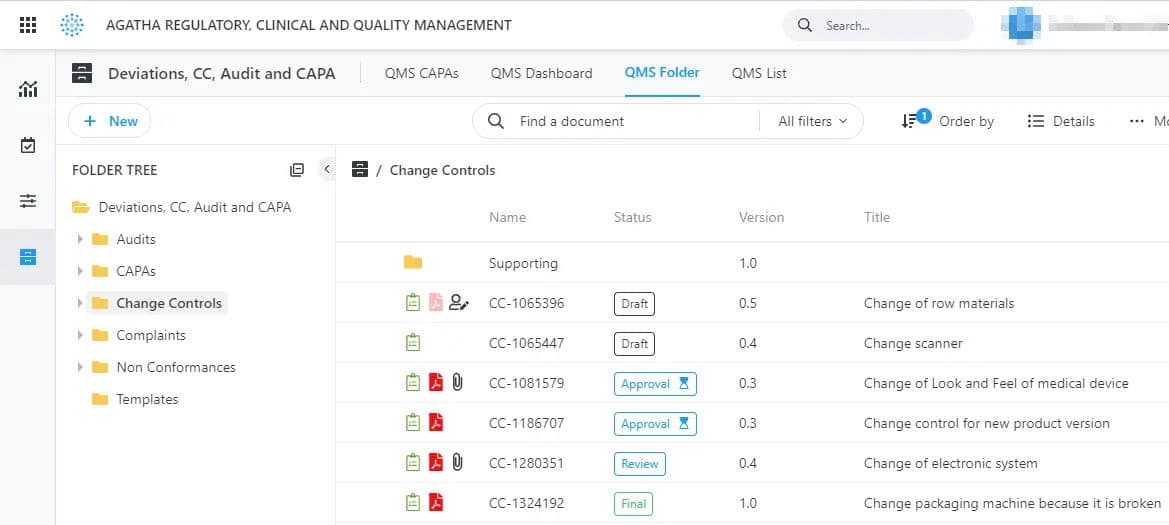 The best way to know if an Agatha Application meets your needs is to try it out. And good news – we offer a free trial.
Our applications for
regulatory management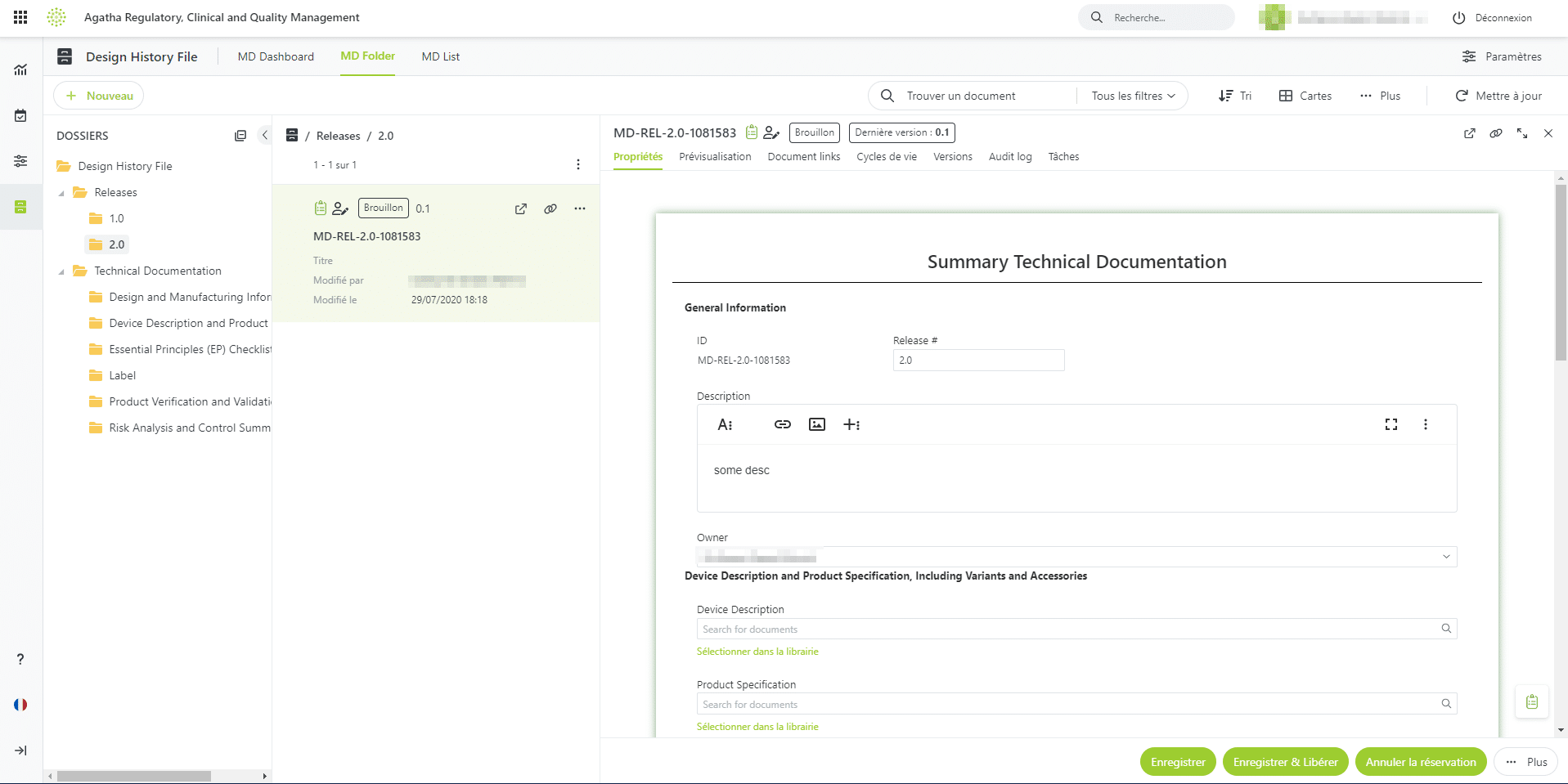 Track and manage regulatory documents across offices and countries. Eliminate duplicate content and improve your visibility into regulatory activities. Decrease your risk of non-compliance with a consolidated and authoritative source for regulatory submission content.