InCarda Therapeutics Brings the TMF In-House with Agatha Clinical
InCarda Therapeutics wanted to improve the processes around reviewing and managing documents in the Trial Master File. With Agatha Clinical, an eTMF application, they successfully brought management and oversight of the TMF in-house.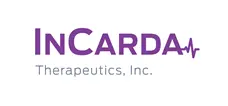 InCarda Therapeutics, Inc. is a privately held, clinical-stage biopharmaceutical company located in Newark, California, USA. It is pioneering a novel approach of treating cardiovascular conditions by the inhalation route.
InCarda Therapeutics (InCarda) is a clinical-stage biopharmaceutical company working on inhaled therapies for cardiovascular diseases. The company has new therapy currently in clinical trials called InRhythm.
InRhythm is an inhaled therapy that treats paroxysmal atrial fibrillation (PAF), a form of arrhythmia. The inhaler can stop acute episodes within minutes and restore normal heart rate and rhythm, relieving symptoms of PAF faster than a pill.
Archita Sharma, an in-house CRA at InCarda, supports clinical trial management and oversees the TMF (trial master file) for all clinical studies. Working in a startup environment, she also plays several other roles including co-monitoring and working on other study-related activities.
"It's exciting to work at a company that is developing an inhaled therapy for atrial fibrillation."
Sharma shared the company's decision to adopt Agatha Clinical as its new eTMF application.
The Challenges Managing the TMF
InCarda had a third-party vendor managing their TMF. A CRO was also involved, and their role was to upload documents directly into the TMF. The TMF management vendor would then review the documents in the TMF and InCarda would provide oversight, typically through annual reviews. Over time, the process became cumbersome as the program grew; there were many steps and people involved, and it became clear that a more streamlined and cost-efficient process was needed. 
In addition to using an eTMF, InCarda also had a CRO managing a paper-based TMF for an early-phase study. Paper comes with its own set of challenges: reviewing documents is difficult and although they did have manual trackers in place to help with quality checks, it was difficult to maintain complete ongoing oversight without on-demand access to the TMF documents. With an eTMF, they could quickly see what was missing and escalate as required. 
The decision was made to move all studies to electronic documentation. Agatha Clinical was selected as their new eTMF platform and the management and oversight were brought in-house.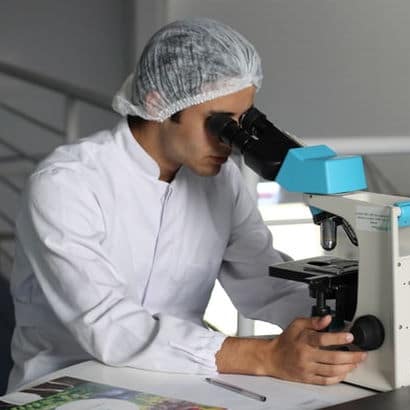 "Agatha does an incredible job in supporting their clients. And our customer success manager has been very, very helpful. I cannot stress enough about how helpful and how quick he is responding to our issues."
Implementing Agatha Clinical
Agatha Clinical provided InCarda with a complete eTMF application, with all the features they needed.  
Some of these features include:
Lifecycle review, including review and approval of documents

The option to send a document to its final state after a quick review (in the TMF or outside it)

Audit history

Quality control (QC) check functionality to document Sponsor oversight
The ability to configure the application to support their processes was important. One configuration was enabling auto-naming conventions in the TMF documents. Auto-naming keeps the format of the document name consistent across all studies and when closing out a study, exporting documents, or migrating documents to another system it helps keeps the outcomes consistent. 
Another configuration was the implementation of a QC check in the TMF itself. Part of InCarda's business process is to perform a QC check on a percentage of TMF documents and InCarda was using manual trackers to perform this task. The addition of a QC check feature in Agatha Clinical meant they could eliminate manual trackers and track everything electronically in an automated fashion. 
"The TMF is always a work in progress and our team is dedicated to creating a TMF that is robust and inspection ready." 
It took approximately six weeks to implement Agatha Clinical, which included making various configuration changes, defining the TMF index, adding new fields for data such as personnel and organizations for the auto-naming feature, as well as training the user on the new application.  
"Our customer success manager has been key to helping us streamline our processes. The adoption of the Agatha Clinical eTMF has become much easier because we have a great team at Agatha backing us up."
Today, InCarda has completely switched ongoing studies to Agatha Clinical and has dedicated resources to manage the eTMF. 
Advice for Others
"Define your business processes early on. It helps streamline the onboarding of the eTMF process and makes adoption much easier."
Interested in seeing how Agatha's applications can help you improve your clinical and quality processes? Take it for a test drive.