Podcast: 
Bringing the TMF In-house
Episode 6
Integrating Clinical Sites into the TMF Process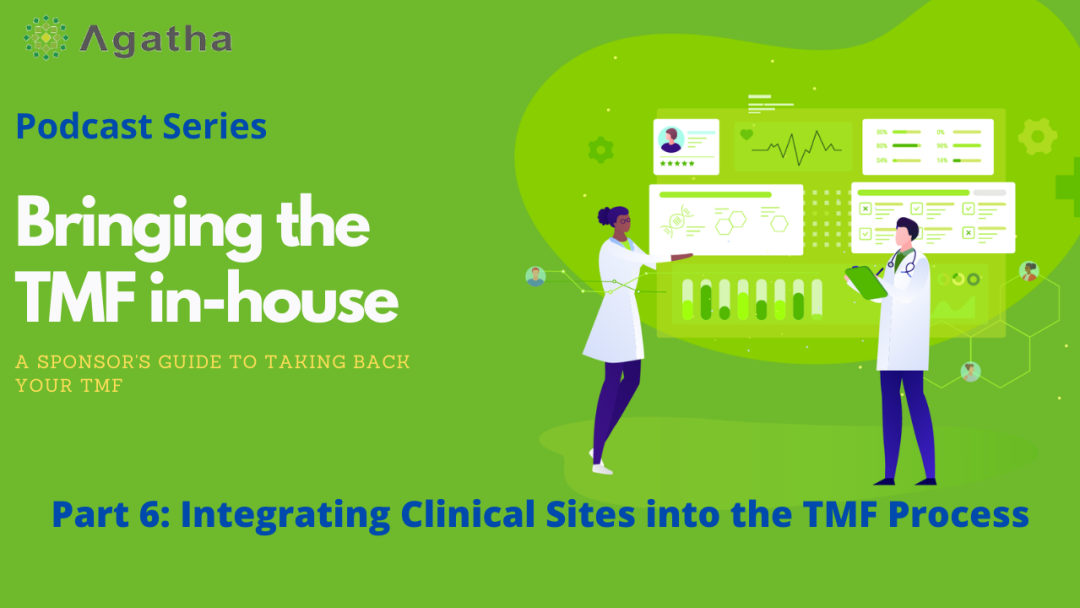 Working with Clinical Sites as Part of the TMF Process
We're almost done with our look into bringing the TMF in-house. In episode 6, Ken and Janine talk about the need to integrate clinical sites in the TMF process to ensure a seamless transition of information between sites and sponsor.
Here's what you will learn:
The Idea of Remote Monitoring and Centralized Trials

The different Models of Site Participation



The challenges sites face including s

tandards, different directions from different CROs at a site

How to get started with a remote site model
Interested in seeing how Agatha's applications can help you improve your clinical and quality processes? Take it for a test drive.