Aspirations for Good Health and Life
Our mission is to contribute to healthier lives by providing ready-to-use software applications to life science organizations that accelerate and improve clinical, manufacturing, and business processes.
Traditional solutions for managing clinical processes and documents are usually built on complex platforms. This means that they require a long start-up effort, usually a few months. A real bargain for the installer, who rents his services by the hour. But not for you.
Agatha is different.
Our Founding Insight
Agatha's founders, Chiemi Kamakura and Gui Gerard saw firsthand that clinical and compliance solutions available in the market are built on excessively complex platforms and took far too long to bring to productive use.  Lead times for implementing these unwieldy and costly systems are often as long as six months.
Clinical trials and compliance processes are the bridge between developing new drugs, devices, and therapies and getting them to the patients who desperately need them. Every day managing trials and compliance activities mean another day before a new drug or treatment is available to patients.
They set out to prove that a new class of cloud-first, ready-to-use applications could shorten the time required to get critical new drugs and treatments to patients.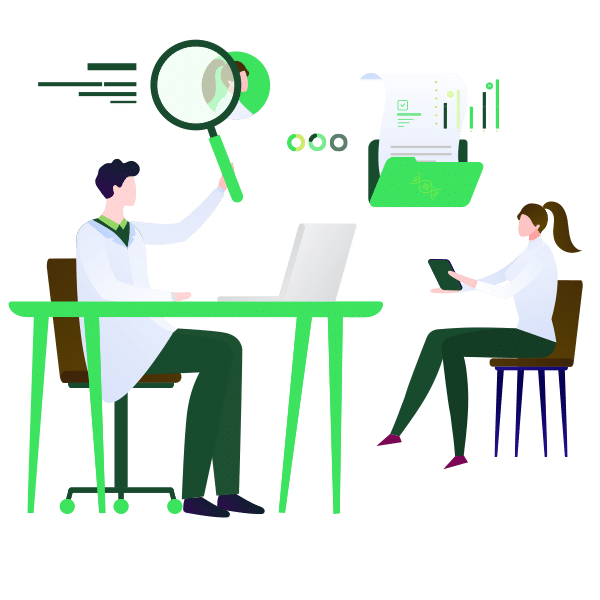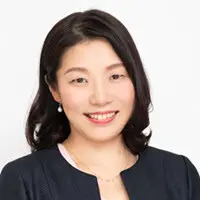 We were searching for ways to overcome the delays and challenges that delay clinical trials and compliance processes. We believed that secure, compliant, pre-validated and cloud-based applications could improve processes, reduce unnecessary work and save time. 
Our work with customers every day is proof that better software has the ability to save time and reduce the effort spent on compliance activities and trial processes.  And that in turn allows our customers to get their life-saving treatments and products into the hands of doctors and their available to the patients who need them sooner.
Chiemi Kamakura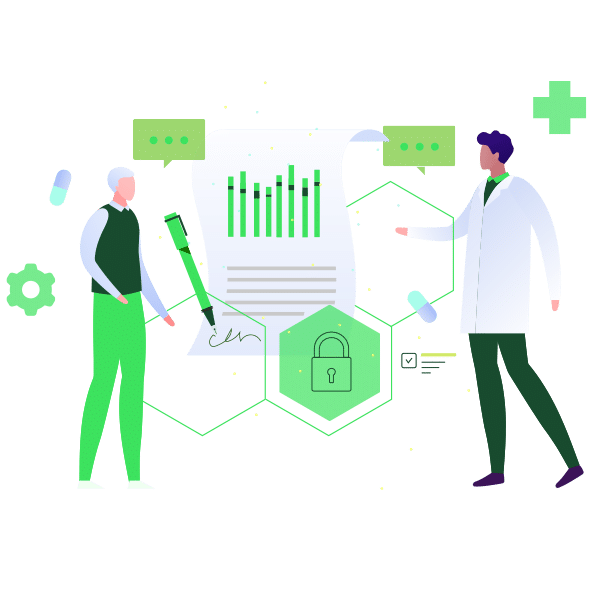 Accelerating Clinical Trials
Our customers need to accelerate clinical trial and compliance processes so that they can get treatments approved faster and available to patients sooner.
We deliver the applications they need for managing clinical and quality documents and processes. Our modern, cloud-based applications are ready-to-use, easy-to-configure and adopted readily by users.
The result is time saved in clinical and compliance processes. Because when it comes to clinical trials, there is simply no time to waste.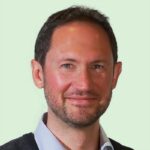 After years of seeing life sciences companies struggle to implement and adopt overly-complex document management software solutions, we decided to forego the platform model.  Instead, we set out to build a set of modern, ready-to-use applications using the latest software development tools and artificial intelligence technologies.
Guillaume Gerard
Our Software is Different
Virtually all clinical and compliance solutions are based on traditional document management approaches. You know, check-in, check-out, yada yada. Agatha breaks the mold with better technologies to deliver a solution to manage end-to-end processes, not just documents.
Our Way of Selling is Different
Get ready for a shocker…we don't want you to subscribe unless Agatha is a great fit for your business. That's why we always provide a free pilot project, with full training and on boarding, to make sure that Agatha delivers great value and is right for your business.
Our Focus is Different
We are laser-focused on accelerating clinical and compliance processes, not just automating them. We believe that the most important part of our work is enabling our customers to get their drugs, their therapies and their devices into the hands of doctors so that they can be used to improve patients lives.
Agatha is proud to work with some of the smartest companies in the life sciences industry.