Clinical Operations Software

– Discover Agatha's ClinOps software
ClinOps leaders are master jugglers
If you are managing clinical trials, we know a few things about you. You are smart, extremely competent, and really (REALLY) busy. And you know what you want in a ClinOps application: you want complete, effective, ready-to-use applications that manage TMF and site-side ISF content that ensure compliance and inspection readiness.
Let Agatha's ClinOps software help you.
Connect, collaborate, and control your clinical studies.
Regulatory and financial requirements, as well as the geographical dispersion of participating sites, make managing clinical studies with paper, spreadsheets, and email extremely difficult. There are too many items, in too many places to manage and track effectively.
Agatha's clinical operations software centralizes all your clinops
Agatha's ClinOps applications ensure efficient study operations and complete regulatory compliance. Agatha Clinical eTMF and Agatha Remote ISF provide:
Automated information sharing between sponsors, CROs, and sites
The creation and management of a Trial Master File, ready for inspection at all times
The ability to track a wide range of clinical trial information
Complete reporting and dashboard capabilities
And best of all, Agatha's applications are cloud-based, ready-to-use applications that can be in production in a matter of weeks.
Report on all information
Accelerate your clinical studies with the right clinical operations software
Consolidated data for decision making
ClinOps seamlessly integrates with a wide variety of third party applications and vendors so that you don't need to go out of your way to get data analytics into the system. It eliminates the need for manual entry of data by allowing you to pull it directly from these sources.
Short ClinOps software implementation time
We'll meet with you to discuss your project. Afterward, we'll configure ClinOps Pro for your particular situation. You don't need any outside consultants or technical support.
Customizable according to specific clinical needs
ClinOps Pro is customizable to fit your specific needs, whether you're using a CRO or running your own operations. We can also help you salvage any manual tracking information you've already collected.
Dashboards and trackers to help you shorten the time between when someone signs up for your product. With the help of external data, your ClinOps Pro system provides visual tools with only the relevant insight needed for critical and efficient decisions and risk management.
Reduced workload thanks to process automation
ClinOps Pro includes an import feature and automation tools so that you don't need to spend hours manually importing files and creating integrations. With these features, you get a clinical operations team with more free time to focus on high-quality work.
Enhanced collaboration directly through Agatha
Don't just get insights; also monitor, comment, follow up and assign tasks – all in one place. Instead of trying to force people into unnatural ways of working, let them use their existing tools and processes.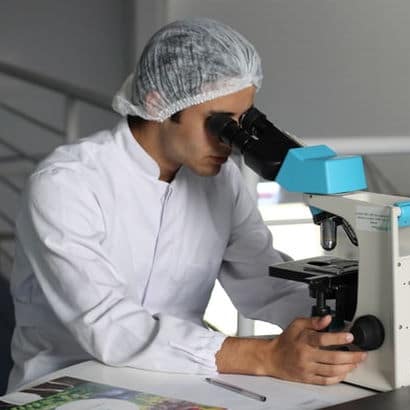 « The decision to move to an electronic TMF and move its management in-house was the right decision for us. With Agatha's help, we were able to configure an eTMF application that supports our needs today and can adapt with us as our processes evolve.»
Senior Clinical Research Associate
InCarda Therapeutics
Agath Applications for Clinical Operations Leaders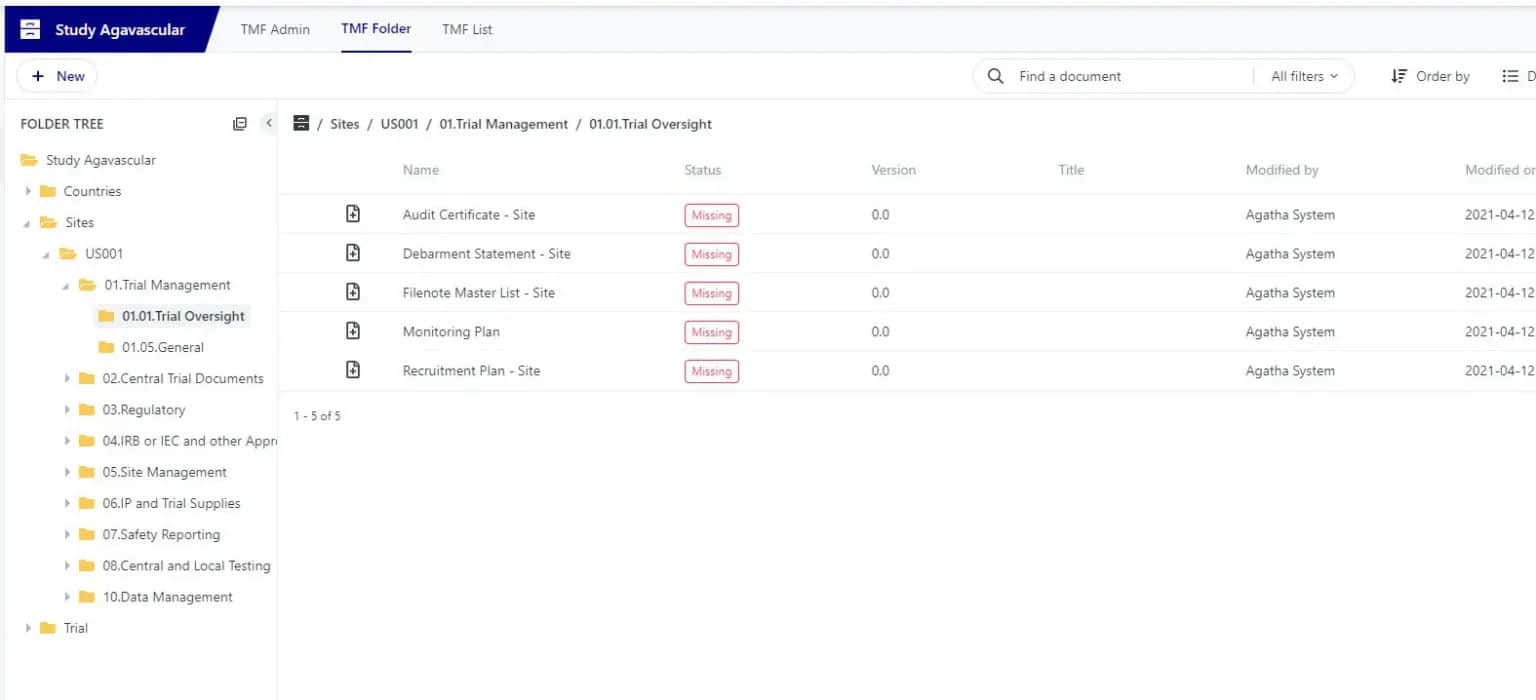 Ensure every critical document is accounted for with a complete eTMF application. With Agatha Clinical you can be sure that all required documents you need for each site and study are present and everything is inspection ready.
Interested in seeing how Agatha's applications can help you improve your clinical and quality processes? Take one for a test drive.
Are you looking for a way to reduce on-site monitoring visits, yet still have the ability to monitor and inspect clinical research sites remotely? Agatha Remote ISF (Investigator Site File) provides Sites with the ability to upload critical documents securely and enables remote monitoring and inspection.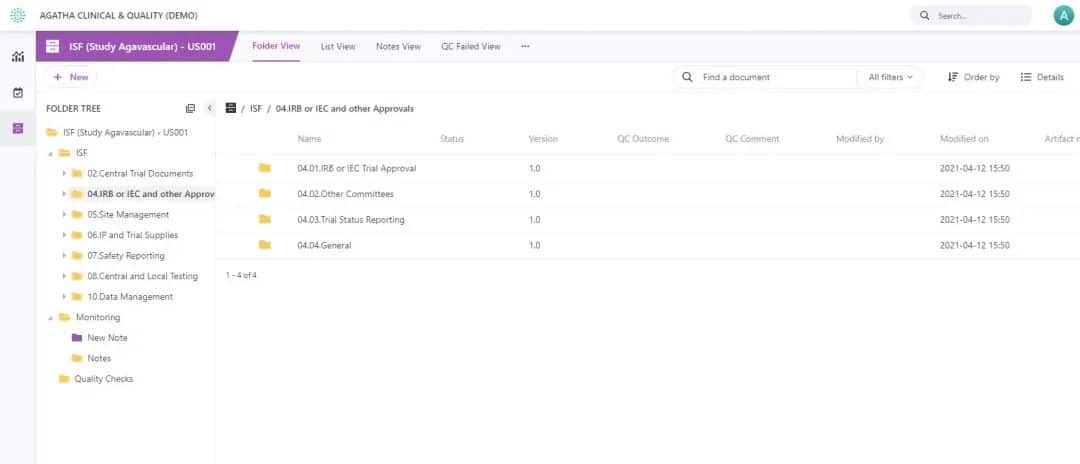 Learn more about Clinops and Agatha's clinical operations software
What is ClinOps software?
Clinical trials are an essential part of the healthcare industry and Agatha's industry experts have been working to develop a single platform to drive trial efficiencies, improve quality monitoring and reduce overall cost.
Clinical operations software is a system used to facilitate communications between clinical operations teams, clinical trial sponsors, clinical trial processes, and clinical trial teams to monitor product development, user issues, quality management and clinical trial performances. They provide decision support tools for critical business decisions and facilitate issue management and collaboration between stakeholders.
Why use Agatha as your clinical operations software?
Agatha's platform helps to reduce monitoring visit time, improve study start-up by providing shared study start-up workflows, reduce reconciliation time and provide real-time inspection readiness. Clinical trial software solutions have been integrated into the platform to enable clinical operations teams to manage clinical trial processes, clinical trial data, and clinical trial training. It also provides clinical process automation and cross-functional business processes for the life sciences industry. 
Agatha's platform provides a centralized source for trial execution, clinical trial documentation, and clinical trial software solutions. It also helps to reduce operational costs, improve clinical trial processes, and provide a comprehensive solution for patient care. With its ability to provide real-time visibility and decision support tools, the platform helps to drive efficiencies and reduce costs for the healthcare industry.