ClinOps Leaders are

Master Jugglers
If you are managing clinical trials, we know a few things about you. You are smart, extremely competent, and really (REALLY) busy. And you know what you want in ClinOps application: you want complete, effective, ready-to-use applications that manage TMF and site-side ISF content that ensure compliance and inspection readiness. Let us help you.
Connect, collaborate, and control.
Regulatory and financial requirements, as well as the geographical dispersion of participating sites, make managing clinical studies with paper, spreadsheets, and email extremely difficult. There are too many items, in too many places to manage and track effectively.
Agatha's ClinOps applications ensure efficient study operations and complete regulatory compliance. Agatha Clinical eTMF and Agatha Remote ISF provide:
Automated information sharing between sponsors, CROs, and sites

The creation and management of a Trial Master File, ready for inspection at all times

The ability to track a wide range of clinical trial information

Complete reporting and dashboard capabilities
And best of all, Agatha's applications are cloud-based, ready-to-use applications that can be in production in a matter of weeks.
Report on all information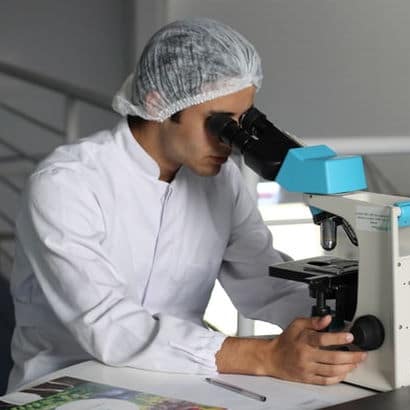 « The decision to move to an electronic TMF and move its management in-house was the right decision for us. With Agatha's help, we were able to configure an eTMF application that supports our needs today and can adapt with us as our processes evolve.»
Senior Clinical Research Associate
InCarda Therapeutics
Agath Applications for Clinical Operations Leaders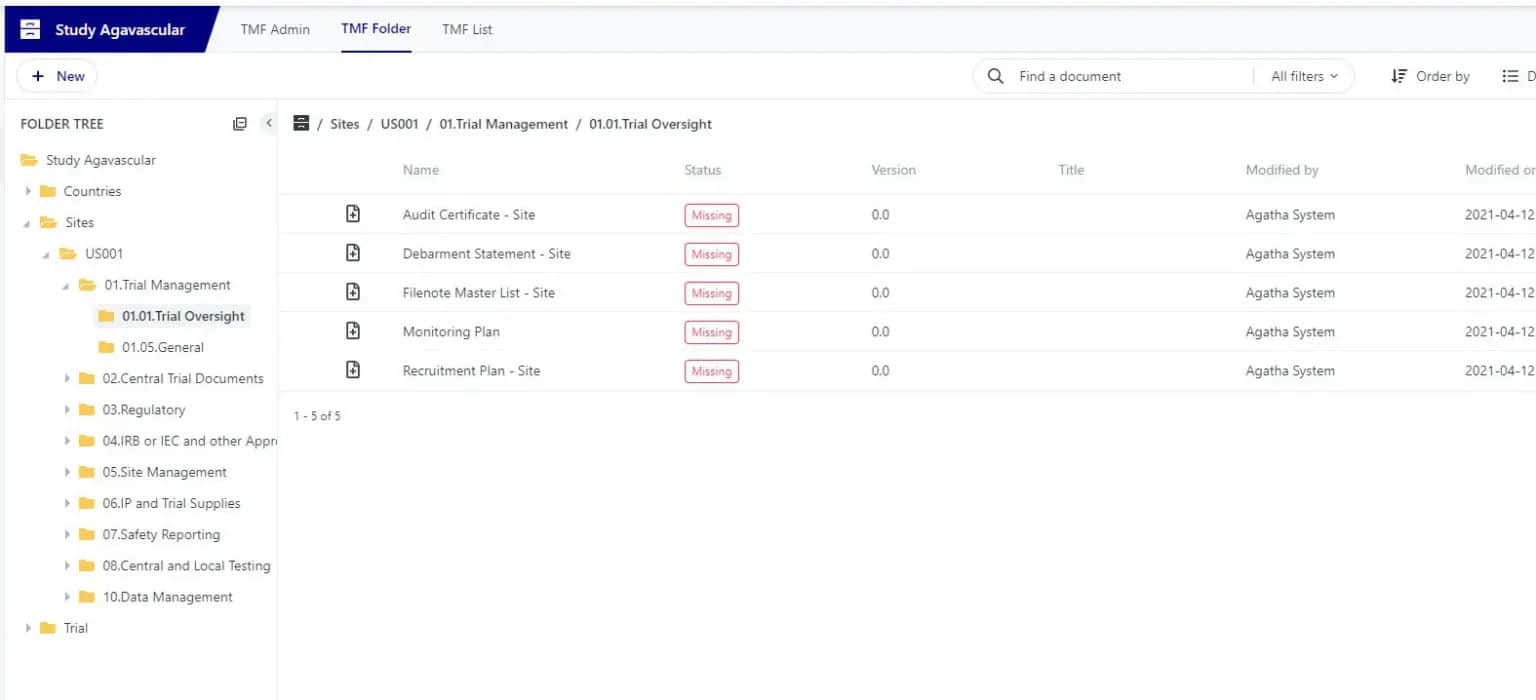 Ensure every critical document is accounted for with a complete eTMF application. With Agatha Clinical you can be sure that all required documents you need for each site and study are present and ready for inspection.
Interested in seeing how Agatha's applications can help you improve your clinical and quality processes? Take one for a test drive.
Are you looking for a way to reduce on-site monitoring visits, yet still have the ability to monitor and inspect Sites remotely? Agatha Remote ISF (Investigator Site File) provides Sites with the ability to upload critical documents securely and enables remote monitoring and inspection.