Connect sponsors, CRO staff, and site resources with automated processes for creating, managing, and tracking the Trial Master File (TMF).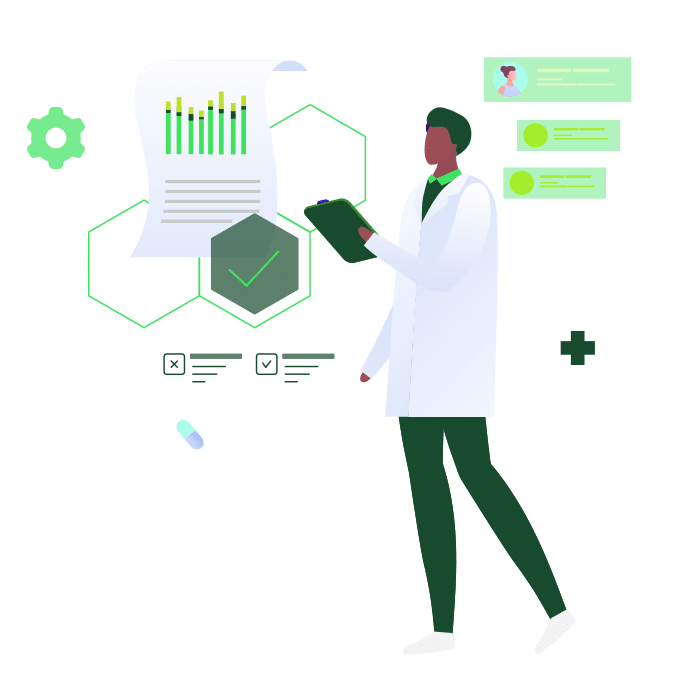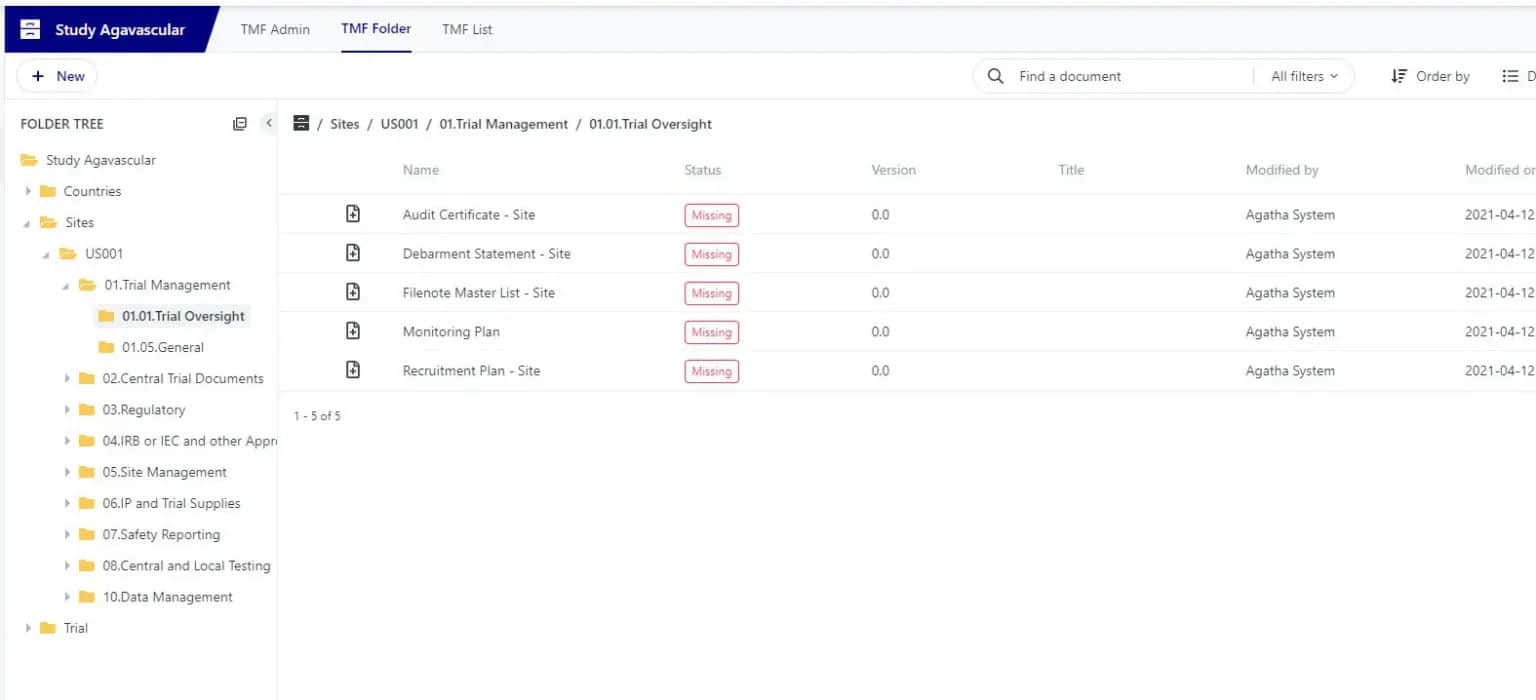 Managing Clinical Trials is Complex
Clinical trials are complex projects. You are working with many participants, each with different responsibilities and working in different locations. That complexity is amplified by the process itself, which includes extensive document creation, review, and approval processes. You need a better strategy than using paper binders and processes managed through spreadsheets. You need an eTMF (electronic trial master file) application.
Agatha Clinical is an electronic master file (eTMF) application that connects all trial participants and processes in a single, cloud-based application. Leveraging the TMF Reference Model, Agatha Clinical includes standard templates to help you get up and running quickly, reducing ramp-up time to hours and days instead of weeks or months. With configurable actions that allow you to capture processes in end-to-end workflows, Agatha Clinical provides a tool to enforce best practices, document all activities, and connect all study participants. The result is faster start-up, more consistent processes, and complete trial documentation ready for inspection at any time.

"The decision to move to an electronic TMF and move its management in-house was the right decision for us. With Agatha's help, we were able to configure an eTMF application that supports our needs today and can adapt with us as our processes evolve."
Archita Sharma
Clinical Research Associate, InCarda Therapeutics.
How Agatha's eTMF Supports Your Clinical Trials
Create and Manage Sites & Documents
Create and manage trial sites based on the TMF Framework. Combine documents and forms to accelerate study processes.
Access Workspaces and Tasks in the Dashboard
View all your workspaces for each clinical trial site in the dashboard and quickly see and access tasks assigned to you. Use the configurable views to inspect, verify, and identify gaps in the expected eTMF contract at any time.
Author and Edit Documents Directly in the App
Co-Author and edit Microsoft Word, Excel, and PowerPoint files directly in the application, without the need for a Microsoft Office license.
Ensure Quality Checks Are Completed
Designate documents for the quality check process and track the quality review using custom views.
The best way to know if an Agatha Application meets your needs is to try it out. And good news – we offer a free trial.