A complete, centralized regulatory management application for collecting, coordinating and managing all the information and documentation required for regulatory submissions.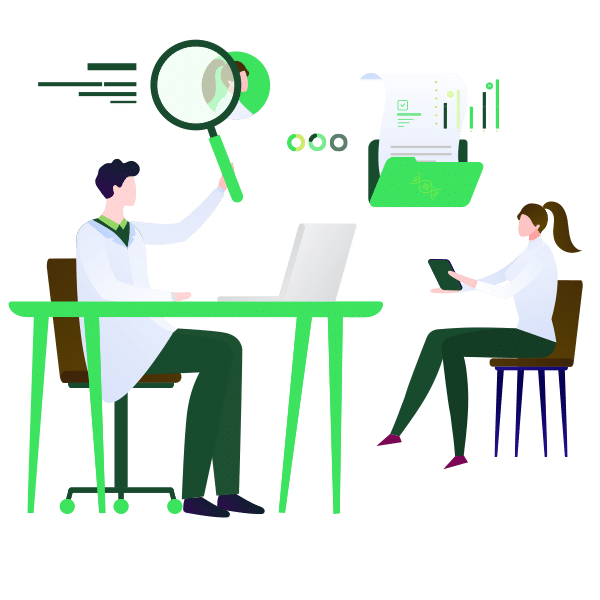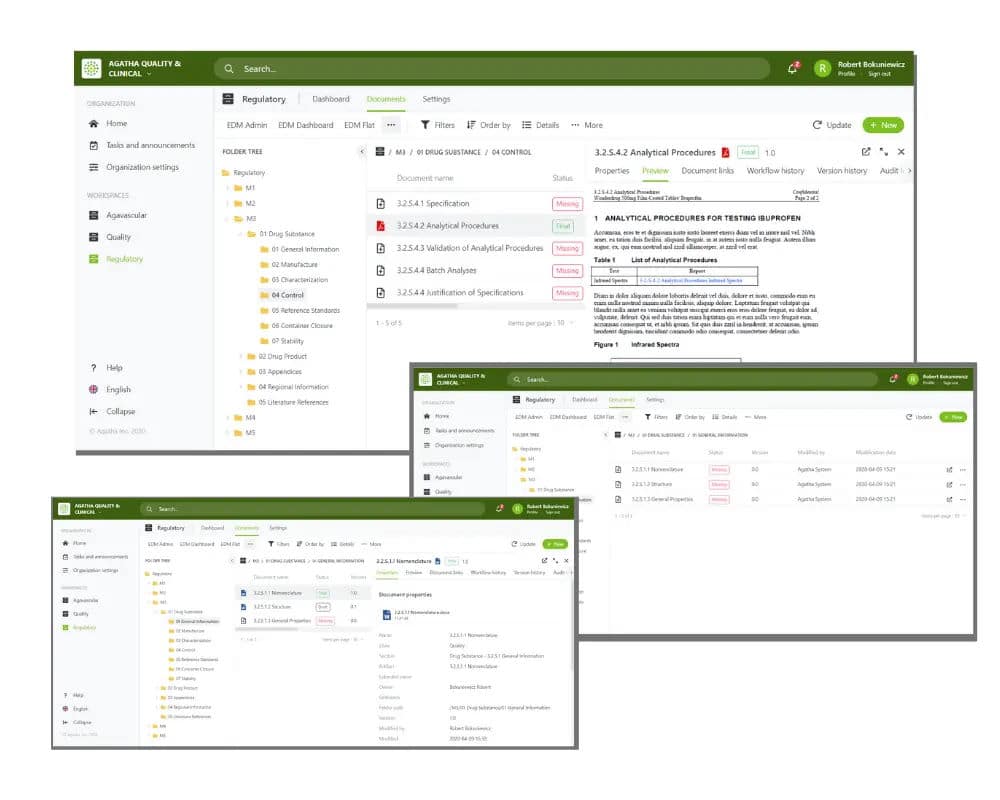 Accelerate Regulatory Approval
Obtaining regulatory approval is the single most important step in bringing new drugs, devices, and therapies to market. Success means patients get new options sooner, while mistakes mean delays that waste time and money. A regulation management application is a must-have to help.
Agatha Regulatory is a comprehensive, ready-to-use regulation management application that addresses the challenge of creating a unified set of submission documents from content that is often created in many locations, sometimes in many countries.
Use the application to collect, organize, and manage regulatory documents prior to submission, providing a single and authoritative source for all required content.

With Agatha Quality it is now possible to create a CTD that guarantees authenticity, readability, and storability in accordance with ER / ES guidelines.
Kiyuki Tanifuji
Group manager Development Planning Group, Clinical Development, Nihon Medi-Physics Co., Ltd.
How Agatha Regulatory Helps You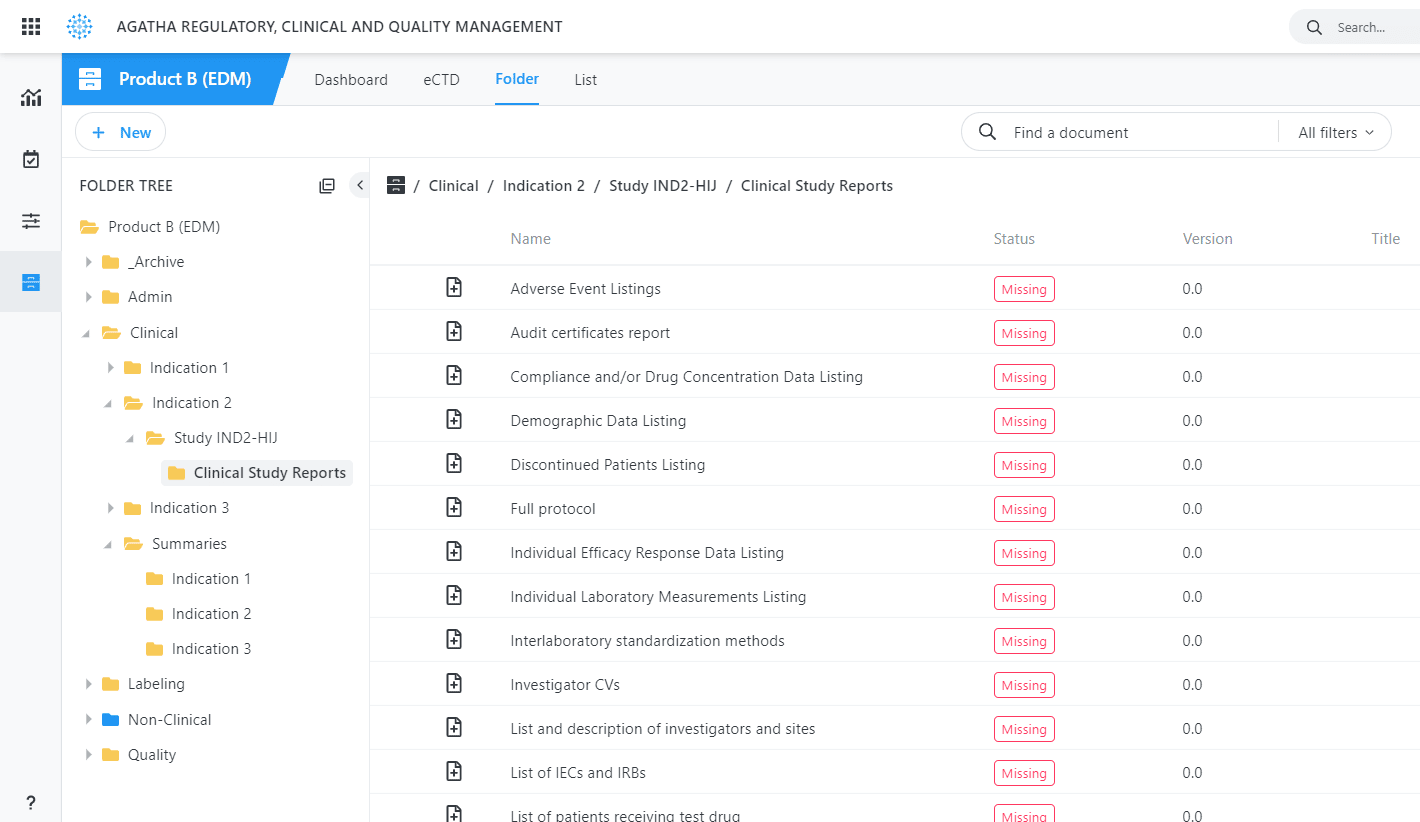 Browse submission archives in the application using the submission viewer.
Out-of-the-Box integration with most eCTD submission software products.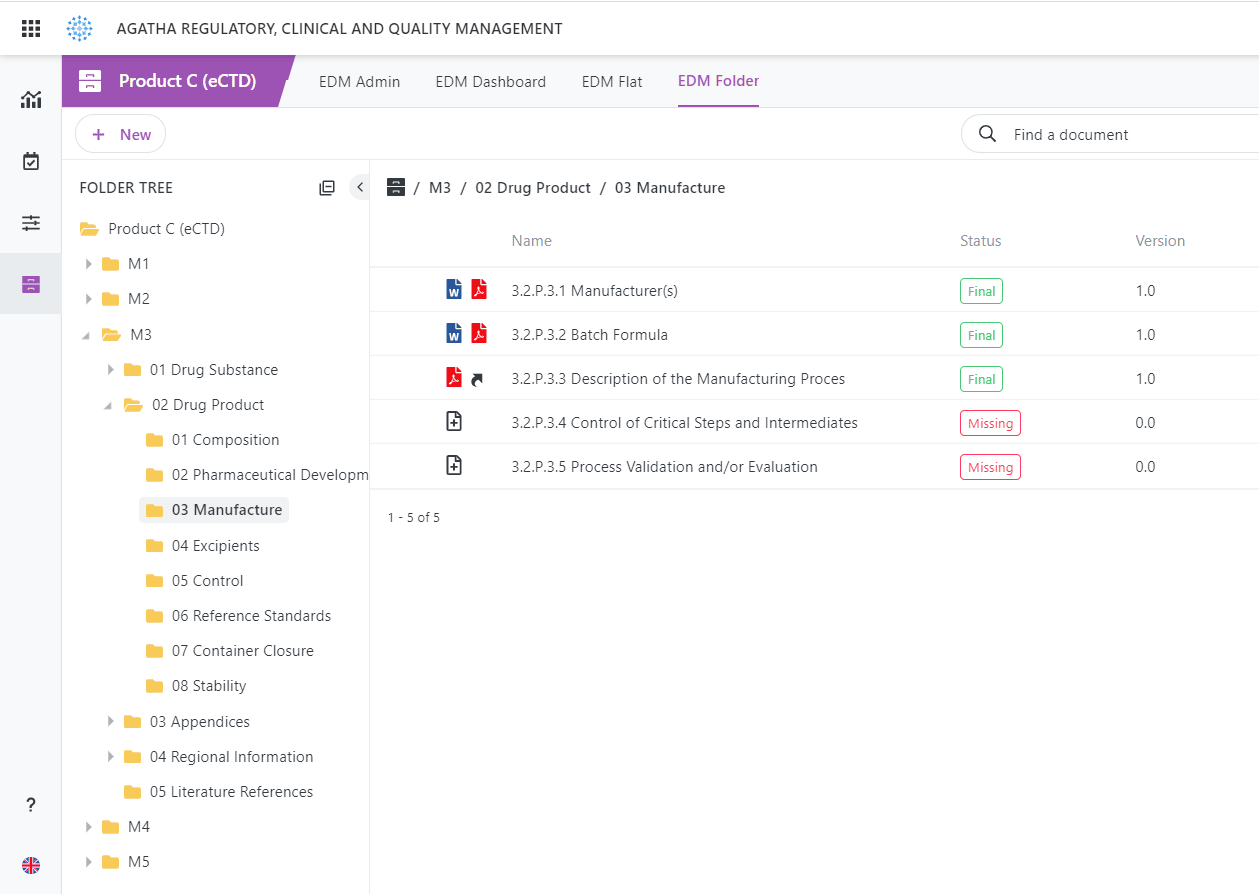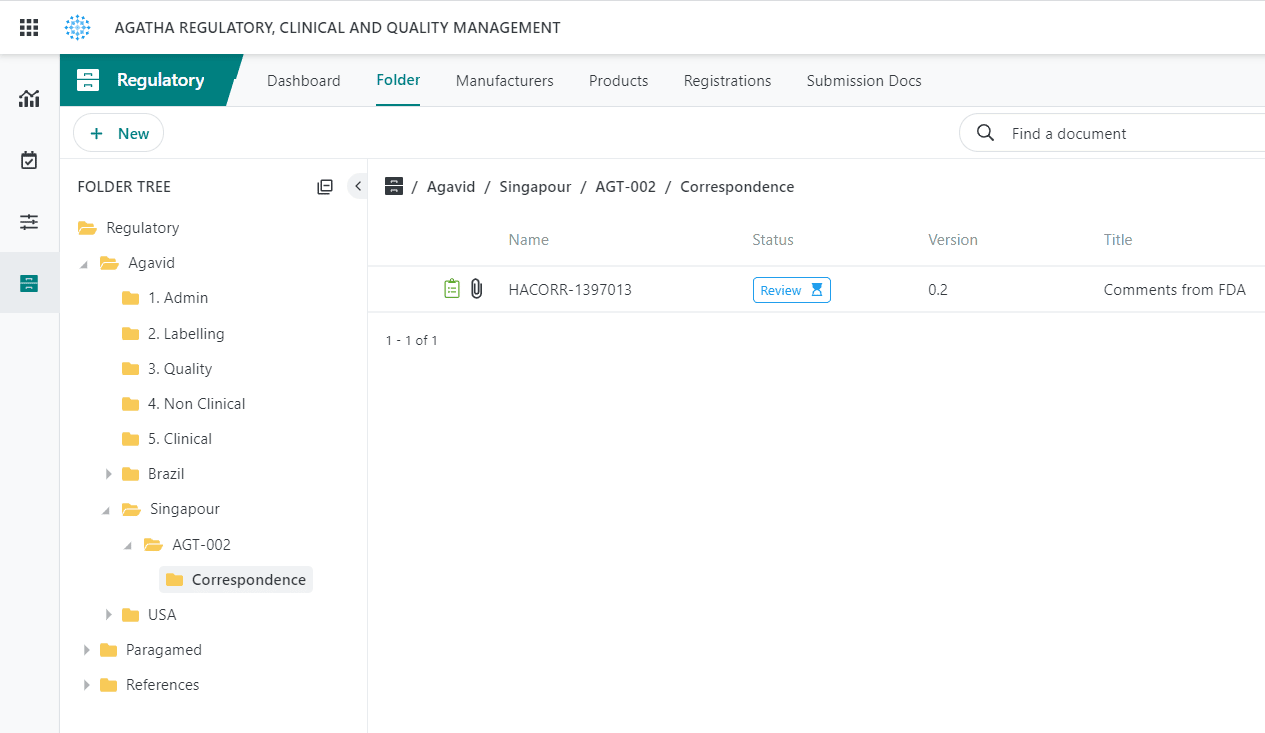 Track regulatory applications and health authority correspondence.
The best way to know if an Agatha Application meets your needs is to try it out. And good news – we offer a free trial.
A Few More Agatha Regulatory Features
Agatha Regulatory is based on the standard EDM Reference Model.
Simultaneous online review of documents with shared annotations.
Identify missing sumbmission items automatically at any point in the process.