Biotechs move fast. Everything is needed yesterday.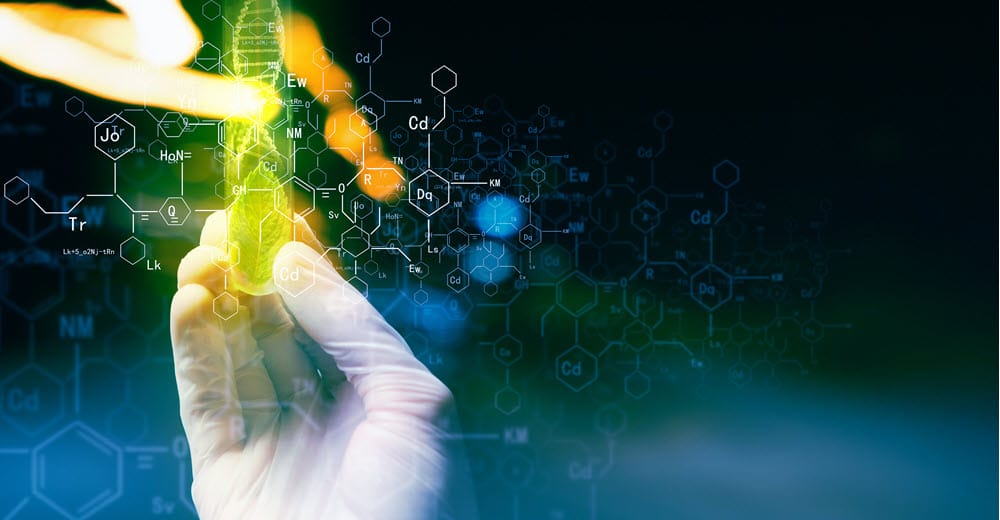 Biotechnology companies are fast-moving drivers of innovation.
You need flexible applications that can be implemented quickly and scale easily as you grow. 
Agatha's suite of applications for ClinOps and Quality is a perfect fit. These apps are near ready-to-use and prevalidated, so you will be in production in a matter of weeks.
Supporting Clinical Operations
Regulatory and financial requirements, as well as the geographical dispersion of participating sites, make the paper-based management of clinical studies increasingly difficult. Sponsors, CROs, and sites must demonstrate unfailing collaboration in order to meet the requirements and ensure the success of clinical studies.
Agatha's Clinical applications minimize the costs and risks associated with non-compliance, by ensuring efficient study operations, automated information sharing between sponsors, CROs, and sites, the creation and maintaining a Trial Master File ready for inspection at all times, as well as tracking a wide range of clinical trial information, including dates, milestones, sites, stakeholders and key documents.
Supporting Quality Processes
Any quality manager, whether in the clinical, manufacturing, or test lab environment, knows that a quality defect can lead to enormous costs and major disruptions in operations.
By integrating forms, documents, automated workspaces, skills tracking, and employee training activities, Agatha's Quality and SOP applications give you a complete toolkit, pre-configured, validated, and ready to use. And it can be easily tailored to your specific processes and needs.

"The decision to move to an electronic TMF and move its management in-house was the right decision for us. With Agatha's help, we were able to configure an eTMF application that supports our needs today and can adapt with us as our processes evolve."
Archita Sharma
Clinical Research Associate, InCarda Therapeutics.
Quality / Information Security Policy
Based on our management vision, "By improving clinical research procedures with technology, we will contribute to delivering new drugs to patients as soon as possible and reducing medical costs", by providing a content management cloud service for the pharmaceutical and medical fields ("Agatha"). We recognize that ensuring quality and information security is essential to providing services that customers can use with peace of mind. We have established a basic quality and information security policy so that all Agatha employees are highly aware of quality and information security, act accordingly, and strive for continuous improvement.
Compliance
In order to meet applicable legal and regulatory requirements, customer requirements, and requirements set by the Company, we inform all applicable employees of the importance of meeting these requirements.
Quality Improvement
When providing cloud services we securely manage important information such as customers' confidential information and personal information to prevent it from being leaked, lost, damaged, or misused. We do not disclose business-related information beyond the specified range, even among employees. In the unlikely event of a violation, the disciplinary action stipulated in the work regulations will be applied. Also, when outsourcing, we take information security into consideration.
Operation Management
In business activities, we respond to the needs of stakeholders and provide content management cloud services that adhere to legal, regulatory requirements, and customer requirements in a timely and accurate manner.
Continuous Improvement
We set quality and information security targets in line with this policy, maintain the achieved level through activities based on the PDCA cycle, and implement continuous improvement. In implementing this policy, we inform everyone, from officers to employees, of this policy and develop the necessary knowledge and judgment through daily work, education, and training.
Responding to Changes in the External and Internal Environment
This policy is evaluated and reviewed regularly through management reviews in order to respond to changes in our management vision and social conditions. In addition, in response to changes in the area of ​​business activities, business content, information assets handled, information and communication technology, etc., we carry out reviews of the external and internal business environment and perform regular information security risk assessments to manage quality and information security.
Enacted: December 1, 2017
Revised: June 1, 2020
Chiemi Kamakura, President and CEO of Agatha Inc.
Interested in seeing how Agatha's applications can help you improve your clinical and quality processes? Take one for a test drive.