BeyondSpring Improves TMF, SOP Processes, Prepares to Go Commercial
BeyondSpring adopted Agatha Clinical (eTMF) and Agatha SOP to help improve processes and support their requirements now and in the future.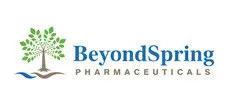 BeyondSpring is a biotech company focused on the development of innovative cancer therapies. Started in 2012, the company is headquartered in New York, US, and has an office in China.
BeyondSpring is a biotech company focused on the development of innovative cancer therapies. Started in 2012, the company is headquartered in New York, US, and has an office in China.
The company recently submitted its first NDA (new drug application) to the US FDA (Food and Drug Administration) and the China NMPA (National Medical Products Association). This first-in-class agent, plinabulin, is used in combination with G-CSF (granulocyte colony-stimulating factor) for the prevention of CIN (chemotherapy-induced neutropenia). (Read the details of this new drug).
BeyondSpring adopted Agatha SOP for managing its standard operating procedures and Agatha Clinical for managing the TMF.
We spoke with Charles Oviawe, the Senior Director of Quality Assurance at BeyondSpring about the need for both applications and how they have helped the company improve processes to support their requirements now and in the future.
Bringing the TMF In-House
When Oviawe joined BeyondSpring the company was outsourcing everything. He said that most small companies will do this because they don't have the resources or finances to manage the TMF internally. BeyondSpring had a number of vendors performing different services and each vendor managed TMF documents related to those services.
A risk assessment determined that it wasn't a good strategy to have many vendors managing TMF documents. With documents spread across multiple vendors, attempting it find a particular document was nearly impossible. To resolve their challenges, BeyondSpring decided to bring the TMF in-house.
Oviawe said that they selected Agatha because they wanted a partner that would work hard and give them the attention and response they needed. Something, Oviawe said, larger vendors do not do.
There was good reason to need a responsive partner like Agatha. A lot of time and effort was required by BeyondSpring to gather the documents from their vendors, store them, and then upload them to Agatha Clinical. Some vendors didn't have electronic systems, which meant BeyondSpring worked with Agatha to figure out how to get certified copies of paper-based documents into Agatha Clinical. 
Oviawe pointed to two primary reasons for selecting Agatha Clinical:
Flexibility: One of the most important things that Agatha brought to the table according to Oviawe was its flexibility through configuration. BeyondSpring had clearly defined processes and didn't want to change them because they were embedded in the company. Changing processes might impact other areas of the company. At the same time, they also wanted the ability to change processes easily, even minor changes, if required.
Workflow: Workflow was also important for Oviawe. The workflow within Agatha Clinical was exactly what they wanted: the way documents come in, the stages, everything was already defined, so there wasn't a lot of work to do.
While they were working through their implementation, BeyondSpring preferred the way some processes worked in Agatha out of the box and decided to adjust some of their processes to match.
"We went in looking for specific requirements. And in the middle of it, we liked what we saw. So we set up our new process based on the way Agatha was configured."
BeyondSpring used Agatha Clinical slowly at first, getting used to working in the application and gradually bringing in documents. Today, they do bulk imports, sometimes up to 30,000 documents in a single import.
With FDA inspections in both China and the US, BeyondSpring is using Agatha Clinical as its source for TMF document retention. It's also training employees to use the application on a daily basis.
Adopting an SOP Application
BeyondSpring managed its SOPs manually. Prior to Oviawe coming on board, the company hired a QA consultant from a CRO to work as its internal QA. A series of SOPs (standard operating procedures) were developed, but when Oviawe saw them, he realized the SOPs didn't fit what the company was doing.
BeyondSpring is a virtual company that outsources many activities, yet the SOPs were written as if the company was a sponsor that did everything in-house. Oviawe started from scratch, performing a gap analysis and building a new set of SOPs. At this time, SOPs were managed as paper records in a binder with handwritten signatures. It worked for them for a while.
When the company started talking about NDA approval and looking to the future, Oviawe knew a paper-based SOP process was not going to work. When their NDA gets approved, BeyondSpring will need to employ more people (a sales staff alone would be an additional 60-100 people). They also expected to increase the number of SOPs from 20-30 to between 60 and 100, and they didn't want to use paper when they reached that point.
There was another reason for adopting Agatha SOP. Oviawe wanted to move into electronic training. Once an SOP was completed, he wanted everything to be captured electronically.
"The whole idea for moving into an electronic system is to become more effective, and to track metrics related to each SOP."
Working with Agatha, BeyondSpring built a flow that fit their requirements from writing the SOP, to review and approval, distribution, and training.
"We were learning from them and they were learning from us, which I feel was a huge advantage of the team as a whole. Not just the software, but the Agatha team itself, compared to other vendors out there."
Everything was documented with an audit trail and there were notifications behind each step. It was key that they could trust the system to ensure employees were doing the things they were supposed to.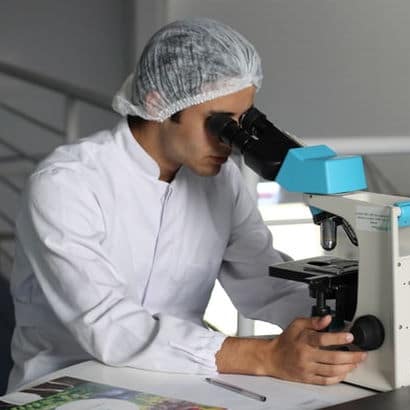 "I can't say enough about the Agatha team. How supportive they've been, how understanding from the beginning to the end. Most vendors or large vendors don't give you that personal attention I feel we get with Agatha. So even in the future, onboarding new features or new documents that we want to bring in, having that conversation is very easy."
BeyondSpring Supporting China and the US
BeyondSpring uses US-hosted Agatha Clinical and Agatha SOP applications for both its US and China offices. When they first started using Agatha applications in China they faced performance issues related primarily to firewalls put in place by Chinese authorities (if an application is not a China-based application or owned by a Chinese company, firewalls are in place to restrict their use). These issues have since been overcome.
The new Agatha UI, implemented in early 2021 has also improved the performance of both Agatha applications greatly in China and the US by speeding up frequent tasks such as opening workspaces and documents.
Number of Users:
Agatha Clinical (30 in the US)

Agatha SOP (20 in US)

Both Apps – 30 employees in China
Passing FDA Inspection
Beyond Spring had the opportunity to put their use of Agatha Clinical for managing TMF documents to the test. With a new product making its way toward approval, Beyond Spring was the subject of its first FDA audit. The good news? They crushed it!
The Beyond Spring team was able to quickly identify and provide every document and artifact the FDA inspectors requested. According to Charles Oviawe, "Agatha's ability to ensure proper and consistent naming with appropriate version management made it easy for us to meet every request of the FDA inspectors. The combination of the Beyond Spring team and Agatha's technology was a big asset for us during the inspection process."
Advice for Others Adopting eTMF and SOP Applications
Oviawe offered a piece of advice for other companies considering implementing applications like Agatha's: "understand your requirements."
"Know what you want to do from beginning to end and understand it internally. It makes implementation much smoother."
At the same time, he said to get to know the application and how it works, to understand how you could adapt and improve your processes.
Interested in seeing how Agatha's applications can help you improve your clinical and quality processes? Take it for a test drive.