Enlivex Therapeutics Adopts Agatha to Manage eTMF
Enlivex adopted Agatha Clinical (eTMF) to help improve the management of its trial master file.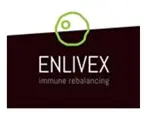 Enlivex is a clinical-stage company focused on specialized cell immunotherapy, we intend to develop and commercialize an allogeneic drug pipeline for rebalancing all manner of immune hyper-responses.
Enlivex Therapeutics is a clinical-stage company focused on specialized cell immunotherapy with current development programs focused on treating solid tumors, sepsis, and COVID-19. The company plans to develop and commercialize an allogeneic drug pipeline for rebalancing all manner of immune hyper-responses.
The current product, Allocetra-OTS, is an innovative immunotherapy designed to reprogram diseased macrophages in patients with COVID-19 or sepsis. Enlivex recently initiated multi-site Phase II clinical trials of Allocetra-OTS in COVID-19 and sepsis patients.
Before adopting Agatha eTMF, Enlivex used a paper-based file folder storage system to manage TMF documents. But to support these new clinical trials, the company wanted an eTMF application to manage the trial master file.
Doron Altar-Calo, Clinical QA at Enlivex, embarked on a journey to find the right solution for his company. Doron's prior experience with other companies helped him understand what he didn't want. Enlivex didn't want a simple file folder system that only stored documents. But it also didn't need a complex enterprise system. Doron was looking for something in the middle, with the functionality they needed at the right price point.
After identifying possible vendors and completing a comprehensive review of functionality, Enlivex selected Agatha's eTMF application. There were several key things Enlivex wanted in an eTMF application:
The application had to comply with the current TMF model and prepopulate new sites with essential document placeholders.
It had to provide fine control over the setup of the TMF at the country, site, and study level.
The application needed to provide the ability to perform quality checks.
In addition to wanting an application with a specific set of functionalities, Enlivex also selected Agatha as its partner for its strong compliance and security features. Agatha is designed around several key regulatory requirements, including 21 CFR Part 11, and all Agatha applications are hosted in a highly secure and reliant, high-performance, compliant cloud environment.
"Privacy and compliance were critical features we needed with an eTMF application. Agatha clearly understands these requirements and provides an application that more than met our expectations."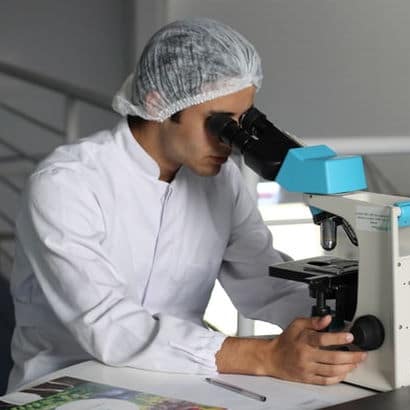 "Agatha eTMF had an easy-to-understand interface from the beginning, but I have been impressed by how much the user experience has improved over the past year, helping us streamline key workflows and processes."
A Smooth eTMF Implementation from Start to Go Live
The Enlivex project kicked off in late May 2020 and went live in just five weeks on July 1. Implementation of the eTMF included setup and configuration of both a Test and Product environment. Enlivex led user acceptance testing in the test environment. Once testing was complete and validation documents signed, the Agatha team successfully set up the Production environment within one hour with the help of a new configuration export/import process developed by the product team.
The company is now using Agatha eTMF with several clinical trials.
Advice on Selecting an eTMF Application
There is a lot to consider when embarking on a vendor selection process, and Doron offered some advice for those getting started.
First, he said to make sure you understand how you want to work with the system. Define your requirements for managing records and plan for scale-up. When Enlivex started, it was only using Agatha eTMF with one country. But now it's scaling to additional countries, and Agatha eTMF enables them to easily add these new countries and sites, each with its own setup.
"Don't restrict yourself based on what you are doing right now. Instead, select an eTMF application that can grow with you as you expand your trials to other countries and sites."
Second, think carefully about user experience. Document all the functionality you know you will need now and in the future, and understand if and how the vendor supports them.
Interested in seeing how Agatha's applications can help you improve your clinical and quality processes? Take it for a test drive.