JACR Use Agatha to Efficiently Manage Clinical Documents
JACR leads clinical projects on complement testing which involves multiple facilities and companies conducting the testing. The company decided it needed it a solution that could enhance operational efficiency and security.

The Japanese Association for Complement Research (JACR) was founded to further progress in the area of complement research and its related areas, promoting academia as well as science and technology, by making complement research results publicly available, and fostering collaboration and cooperation with domestic and international affiliated academic organizations.
The Japanese Association for Complement Research (JACR) is focused on growing the amount of research focused on complement testing. JACR supports its members with new research and development projects that improve the understanding of complements and enable the development of new diagnostic methods.
A note about complements: The complement system (a group of proteins) works with the immune system to fight off infections and destroy foreign substances, including viruses and bacteria. Complement testing is the process of diagnosing diseases caused by abnormalities related to complements. 
As part of their mission, JACR is leading clinical projects on complement testing which involve multiple facilities and companies. To coordinate the testing activities among these participants, JACR had relied on emails to send testing data and CRFs. That approach created concerns with data security. As a result, JACR decided it needed a solution that could support the testing process and enhance operational efficiency while at the same time ensuring security.
Researchers at other institutions recommended Agatha to JACR and after a review, it decided to move forward. 
JACR plans to increase the use of Agatha to include management of clinical research projects for other diseases, as well as IRB applications and operational documents such as board and other meeting minutes.
Today, JACR uses Agatha for two purposes:
Progress Management: All testing data is stored in Agatha. Agatha provides version control, maintaining all versions of the testing data files as changes are made. The latest version is shared with stakeholders and outdated information is retrievable when necessary.
Case Report Forms (CRFs): Using Agatha, when investigators and staff enter and save test results in a CRF, the latest version is shared with stakeholders. Agatha provides auditing capabilities that track new and updated CRFs as well as the changes to those CRFs and includes a Review function that investigators use to review the data.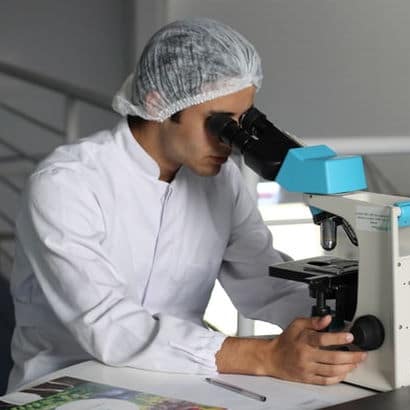 "When we accessed Agatha, we were using it intuitively from the get-go. Other vendors' systems were flexible and had all sorts of features but this meant that we had to think about how we wanted to use all these features and decide for ourselves. We'd heard that when you try to use a highly flexible system with a group of people who are not familiar with it, things can get out of control because some are bound to start doing things their own way. So that was a concern. 
Agatha, on the other hand, presented the features necessary to manage clinical documents, all wrapped neatly in a very simple user interface. We felt sure team members would be able to use it without getting confused."
Before Agatha: The Challenges
Sharing information among many locations and groups via email

No version tracking or audit trail to record changes to files

Manual review process

High-security risk due to insecure emailing processes
With Agatha: The Benefits
Better and easier communication and fortified security

Fully version tracking and audit trails of documents

Configurable automated review process

Intuitive user interface and user friendly, even for inexperienced users

Cloud-based, so it can be accessed by any type of computer
Interested in seeing how Agatha's applications can help you improve your clinical and quality processes? Take it for a test drive.