Mablink Bioscience Manages Regulatory Compliance with Agatha
Mablink adopted Agatha applications to help them prepare for both the preclinical and clinical development phases of their clinical trials and support VC fundraising information requirements.

Mablink Bioscience is a French-based biotechnology company founded in 2018, specializing in the development of a new class of cancer drugs, called Antibody Drug Conjugate (ADCs). Mablink leverages its expertise in chemistry, pharmacology, and immuno-oncology to design 3rd generation ADCs that are less toxic, show better efficacy, and are easy to manufacture.
Mablink specializes in the development of a new class of cancer drugs, Antibody Drug Conjugates (ADCs). ADCs are highly targeted biopharmaceutical drugs that combine monoclonal antibodies specific to surface antigens present on particular tumor cells with highly potent anti-cancer agents. Mablink wants to leverage ADCs in the fight against cancer because they have the promise to be quick, efficient, and cost-effective.
Mablink is a young company with a young team that is just getting started with clinical trials. Today, they are in the discovery phase, and they wanted to put in place the right practices, processes, and systems for managing clinical trials from the beginning.
With a regulatory preclinical phase scheduled for late 2021, Mablink adopted Agatha to help them prepare for both the preclinical and clinical development phases. Agatha enables Mablink to capture the data needed through documents and forms that will support them as they move through each phase of the clinical trial process.
Agatha enables them to compile and track all scientific and administrative documentation to ensure compliance with regulatory requirements, and Agatha Quality ensures they have the desired guarantee of quality for Mablink both from a scientific point of view and in terms of protecting their investments. 
Mablink has three sites: two laboratories and an office. Agatha is a cloud application, making it easy to connect the sites and work efficiently. With all documentation archived properly, it's very easy to share information with investors and with regulators.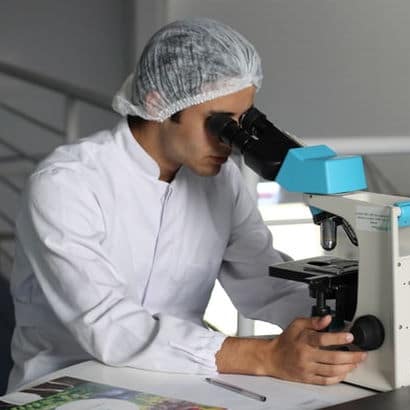 "Agatha is very efficient and simple to use. It's a good way for us to create the right structure in Mablink.
To manage the growth of the company, it's essential to have a good structure in place. We have Agatha for documents and ERP for financial data and managing the project. Both systems work well together and help us greatly."
Integrating Agatha and Sylob ERP
Like other companies, Agatha is not the only application Mablink uses. To manage customers, suppliers, and manufacturing orders and experiments, the company has implemented the Sylob ERP system. 
Within the ERP, Mablink stores a list of experiments it runs. However, it keeps the details of the experiments within Agatha. So it needed a way to connect the two applications so that someone could click the experiment ID in Sylob and open the details of that experiment in Agatha. This integration happens through the use of the Agatha REST API.
Premium Reporting with Agatha
Along with the integration of the ERP application, Mablink also uses the data stored in Agatha to create advanced dashboards and reports. Using Agatha Premium Edition, Mablink exports its data to a reporting database connected to its reporting tool to create company dashboards and reports using AWS Quicksight.
Before Agatha – The Challenges
No way to capture and track documents through clinical trial phases

Issues related to finding the correct documents

Inability to easily supply information to investors 
With Agatha – The Benefits
Easily track all scientific and administrative documentation

Provide access to VCs during fundraising to get information quickly

Syncs with Mablink's ERP system

Cloud-based solution to support all offices
Interested in seeing how Agatha's applications can help you improve your clinical and quality processes? Take it for a test drive.