Nihon Medi-Physics Leverages Agatha to Streamline NDA Submission Process
Nihon Medi-Physics is a pharmaceutical company located in Tokyo that is focused on the research and development of radiopharmaceuticals and medical devices used in radiotherapy.  They adopted Agatha's Regulatory App to manage the documentation they submit to the regulatory authority as part of the drug approval process.


Founded in 1973,  Nihon Medi-Physics is a leading company with a long history in nuclear medicine. It is the first Japanese private company to possess cyclotrons and is highly acclaimed for its technology in the field of diagnostic nuclear medicine imaging. Nihon Medi-Physics engages in research and development and marketing of radiopharmaceuticals used to locate lesions and medical devices used in radiotherapy.
Prior to using Agatha, Nihon Medi-Physics used file servers to compile and manage Common Technical Documents (CTD), resulting in a number of challenges. It was difficult to identify the most recent documents due to the involvement of multiple stakeholders when compiling CTD files and there was no way to ensure it was using the approved version when compiling the CTD dossier. There were also security concerns related to how the documents were stored and managed. 
When electronic submission of clinical data for NDA began, Nihon Medi-Physics knew it needed to switch to an eCTD so that it could compile eCTD submissions in compliance with ER/ES guidelines.
With Agatha's cloud-based solution, the company was able to securely collaborate on documents, with full review and version control. It was also able to render eCTD compliant PDFs for electronic submissions. 
Today, Nihon Medi-Physics can easily see all documents and what stage they are in as they assemble their submission, improving the efficiency of their operations. They can also ensure authenticity, readability, and secure storage of documents in accordance with ER/ES guidelines.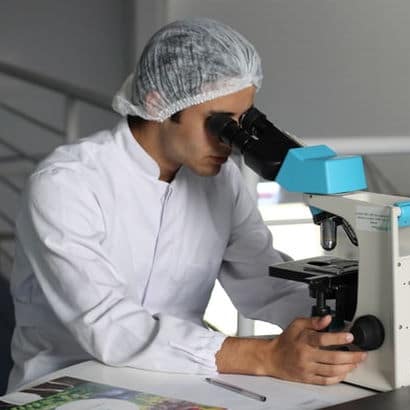 "Agatha enabled us to compile CTD dossiers, ensuring authenticity, visual readability, and storability in accordance with the ER/ES guidelines. This was a great achievement for us because we didn't have a DMS before. Before, when we wanted to check drafts created by other departments, we needed to change the settings to gain access to their file servers or have them email us the documents. But now, we can share documents on Agatha. So, it's easy to find the latest versions and to check on the progress.
We are going to use Agatha to create and manage non-clinical and clinical protocols and reports–attachments of Module 4 and Module 5. Going forward, we're planning to use Agatha to manage our SOPs and manuals too."
Before Agatha: The Challenges
Difficult to identify the latest versions of documents

Couldn't identify the status of documents in other departments

New regulations for eCTD submissions
With Agatha: The Benefits
Increased findability and access to up-to-date documents

Improved visibility into the progress of other departments

Compilation of CTD files in compliance with the ER/ES Guidelines

Cloud-based solution improves access for everyone
Interested in seeing how Agatha's applications can help you improve your clinical and quality processes? Take it for a test drive.