OCHCCR Selects Agatha Clinical TMF for Management of Clinical Trial Documents
Okinawa Prefectural Chubu Hospital is a major hospital situated in Japan. They recently adopted Agatha's Clinical TMF application to manage clinical study documents.
Okinawa Prefectural Chubu Hospital Center for Clinical Research (OCHCCR) is a core hospital that covers the central area of Okinawa Prefecture and offers integrated medical care, having an emergency medical service center. Recognized as one of the designated hospitals for clinical training from early on, OCHCCR has been conducting clinical training for doctors since 1967. Its clinical training program in collaboration with the University of Hawaii is highly acclaimed, drawing numerous physicians and medical students for long- and short-term training and visits. 
The hospital has 550 beds, and about 900 outpatients a day, and participates in about 15-20 clinical trials per year. At its Center for Clinical Research, there is a director, investigational product administrator, clinical research coordinator, and four CRAs. 
A major challenge for the clinical team was the cost and time required for travel between the Research Center and the sites  – it requires an overnight stay and the visits are costly. They also wanted to increase the efficiency of their clinical operation as their study count grows and the workload on the CRAs increases. The Center started looking into the digitization of clinical trial procedures by first attempting to build an internal solution. 
After realizing it couldn't effectively coordinate with pharmaceutical companies, they restarted their initiative with a focus on selecting a ready-to-use solution.
Ultimately, the Center chose Agatha Clinical TMF for its security and regulatory compliance as well as its lower cost. One of the biggest benefits of Agatha eTMF for OCHCCR is that it is cloud-based.
That means the Center is able to achieve off-site Source Document Verification of clinical trial documents while keeping essential documents electronically as the originals. This decreased CRA visits and lowered their workload. It also eliminated the need for the staff at the Research Center to prepare for visits as all information is located within the eTMF application.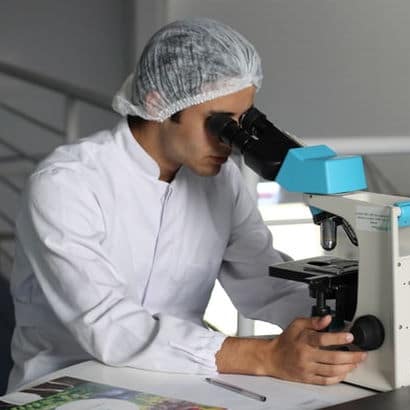 "With Agatha taking care of clinical trial documents, we have no fear of losing data. It also gives clear visibility into the up-to-date versions, eliminating the risk of outdated data mistaken for the latest. This greatly strengthened quality control in clinical trial procedures.
Going digital with Agatha helped us streamline clinical trial operations and cut down costs. We expect to see automation drive down trial costs throughout the industry, ultimately bringing it within budget for more new R&D projects."
Before Agatha: The Challenges
Overloaded with work standing in for CRAs who couldn't travel to their location easily

High costs and wasted time in travel 

High storage costs of sensitive clinical trial documents

Ineffective version control made it hard to find the latest data
With Agatha: The Benefits
Reduced monitoring visits, eliminating the need to prepare for the visits and adjust internal stakeholders' schedules

Reduced storage cost for filing and managing documents

Enhanced quality management, with improved visibility into the latest data
Interested in seeing how Agatha's applications can help you improve your clinical and quality processes? Take it for a test drive.