Datasheet:
Agatha Regulatory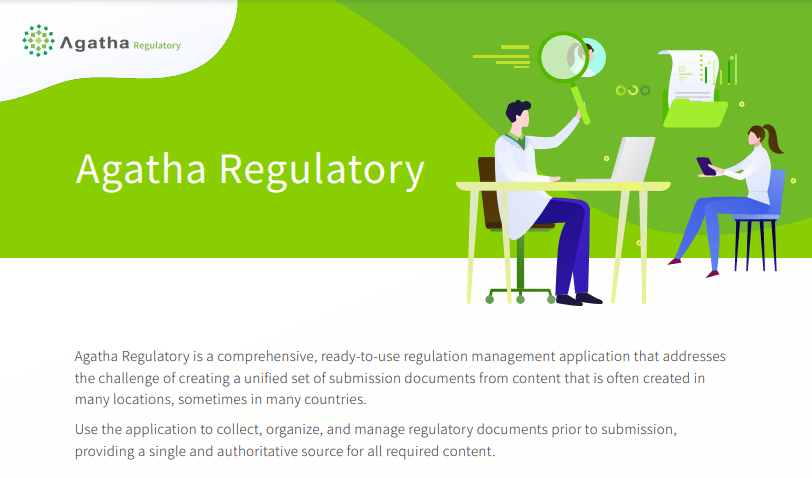 Tracking and managing regulatory documents is challenging; managing it across offices and countries even more so. Duplicate content and a lack of visibility into regulatory activities increase your risk of non-compliance.
Agatha Regulatory reduces the complexity involved in managing regulatory documents prior to submission, providing you with a consolidated and authoritative source for regulatory submission content. 
Interested in seeing how Agatha's applications can help you improve your clinical and quality processes? Take it for a test drive.