Podcast: 
Bringing the TMF In-house
Episode 4
Selling & Executing the Plan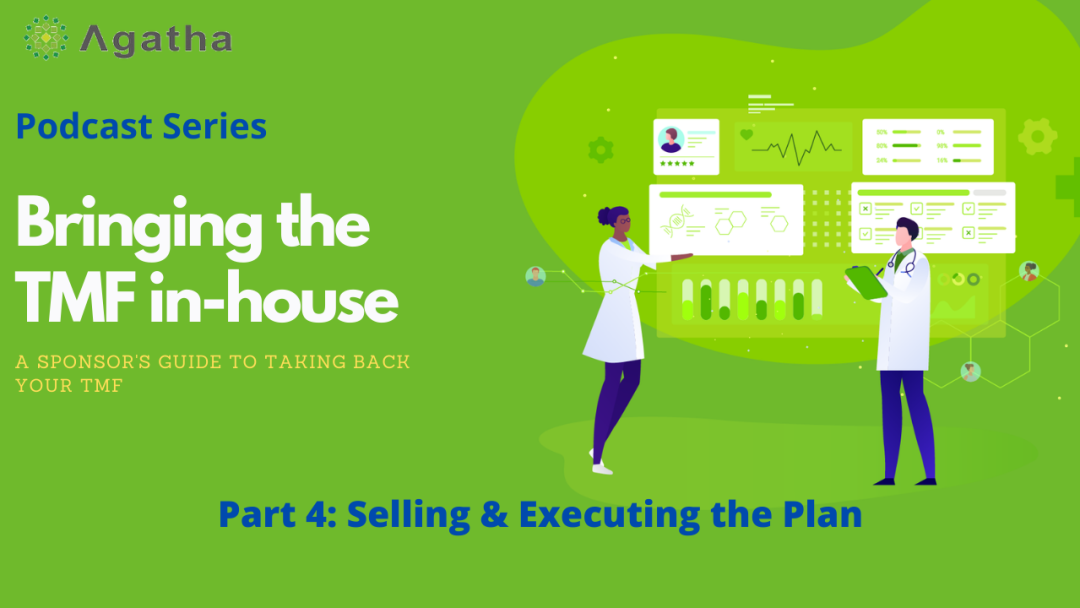 Making the Case to Bring the TMF In-house
In episode 4 of our Podcast Series: Bringing the TMF In-House, Janine and Ken talk about the importance of ensuring the project is adopted and successful.
Here's what you will learn:
Make the Case: Who are the key stakeholders and what is the value proposition to them?

What are the key elements of the project you need in place to ensure success?
Interested in seeing how Agatha's applications can help you improve your clinical and quality processes? Take it for a test drive.