Podcast: 
Bringing the TMF In-house
Episode 7
TMF Operations and Inspection Readiness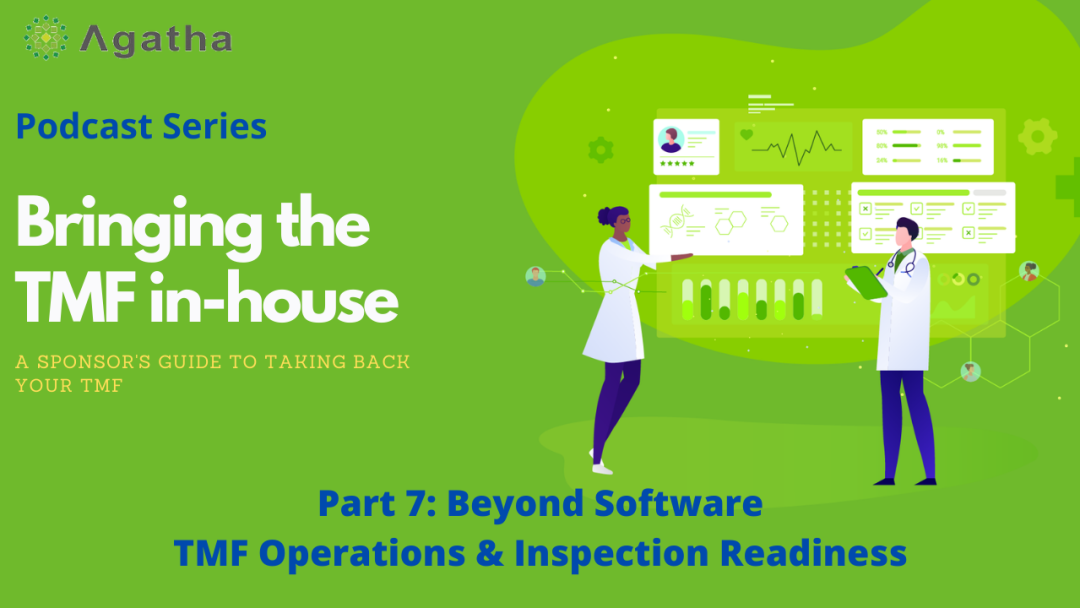 Episode 7 Tackles Inspection Readiness
This is the final episode in our look at bringing the TMF in-house. In episode 7, Janine and Ken talk about TMF operations and inspection readiness. This is a must-not-miss episode.
Here's what you will learn:
Is eTMF software required for readiness?

Janine's favorite metaphor for a reactive approach to inspections and a readiness approach




What goes wrong in operations? What do we watch for?
Interested in seeing how Agatha's applications can help you improve your clinical and quality processes? Take it for a test drive.