Podcast: Bringing the TMF In-house
Episode 3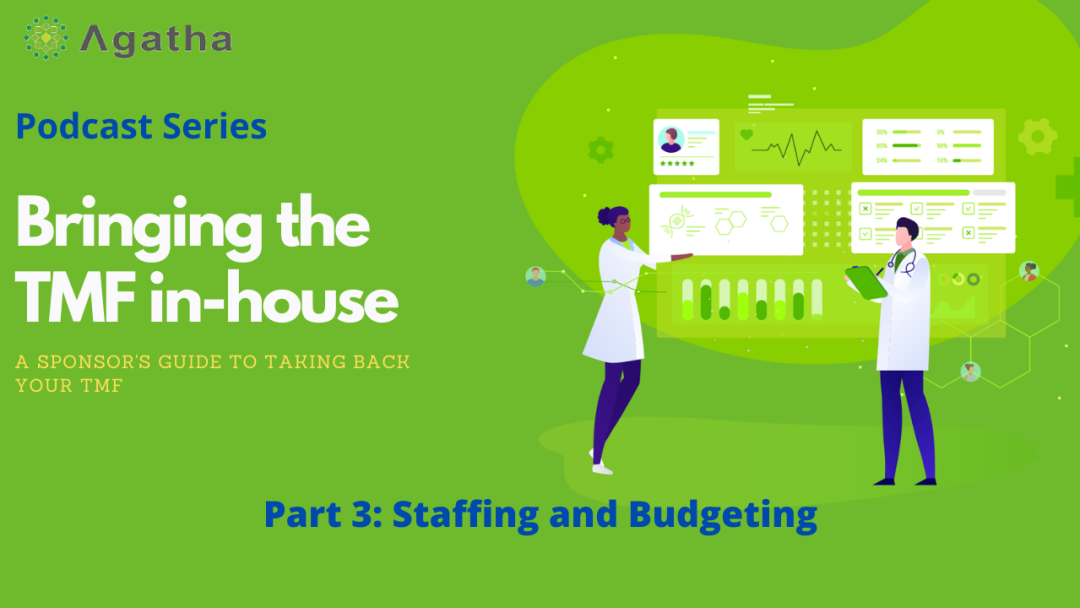 Considerations for Staffing and Budget
We're continuing our discussion on how sponsors can bring the management of the trial master file in-house. In episode 3, Ken and Janine discuss budget and staffing requirements.
Here's what you will learn:
Drill into specific for budgeting and staffing the project

Project team v. transition team
Importance and role of key stakeholders

Both for the transition and the long-term operations

 
Interested in seeing how Agatha's applications can help you improve your clinical and quality processes? Take it for a test drive.