Podcast: 
Bringing the TMF In-house
Episode 1 
Is It Time To Bring Your TMF In-house?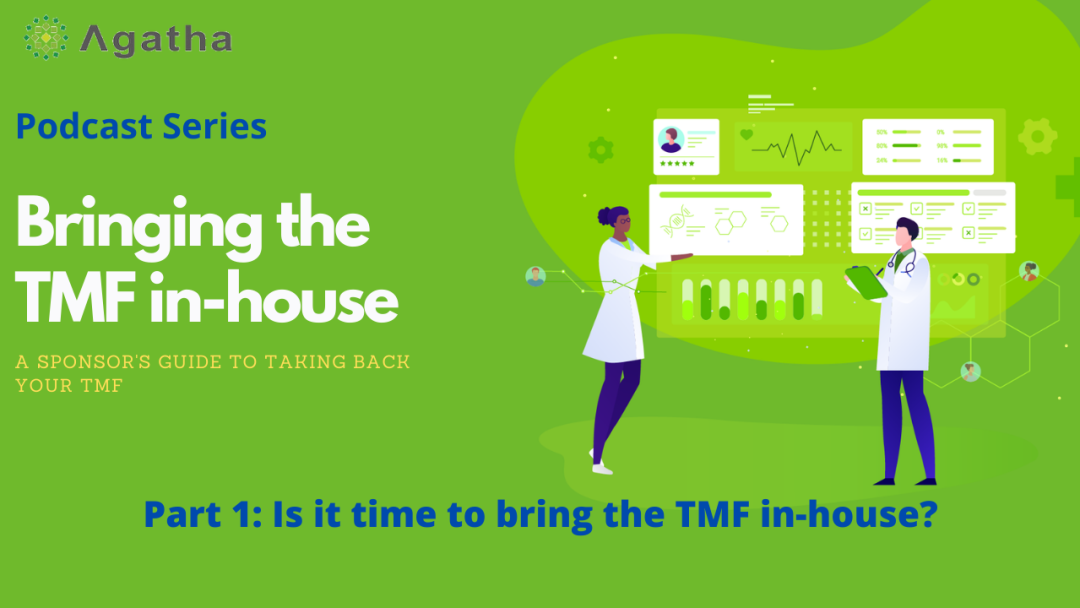 Episode 1 Lays Out the Plan
A lot of sponsors are thinking about taking control of the Trial Master File (TMF) and bringing its management in-house. There's a lot to think about when trying to decide if it's the right approach, so we thought we'd dig deeper and bring you all the considerations and things you need to do if you decide to go this route.
To help us, Janine Penman joined us for a 7-episode podcast to discuss the process required for sponsors to bring the TMF in-house. This is episode 1.
Here's what you will learn:
Who typically "owns" the TMF?

Is there a pattern between larger and smaller sponsors as to when the TMF is usually outsourced?

What is the "best practice" for smaller, clinical-stage sponsors regarding TMF management

What is driving the need to bring the TMF in-house and how do you know WHEN it makes sense for a specific organization to think about taking the TMF in-house?  

The challenges involved when moving from your CRO managing the TMF to bringing it in-house.
You can also read a summary of this episode here. 
Interested in seeing how Agatha's applications can help you improve your clinical and quality processes? Take it for a test drive.