Thanks for contacting Agatha. We have your information and we'll get back to you as soon as possible.
If you need to get in touch fast, give us a call:
NA: +1 646-891-5299 | EU: +33 9 74 59 52 99
Check out these additional resources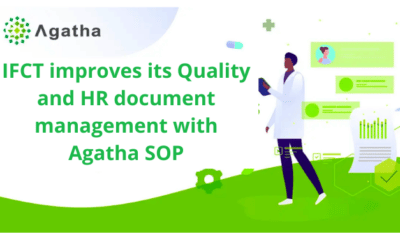 The Intergroupe Francophone de Cancérologie Thoracique (IFCT) is an association law 1901 of independent, non-profit academic research specialized in...
read more
Interested in seeing how Agatha's applications can help you improve your clinical and quality processes? Take it for a test drive.