Webinar  On Demand:
Agatha Applications for Quality Management & Clinical Trials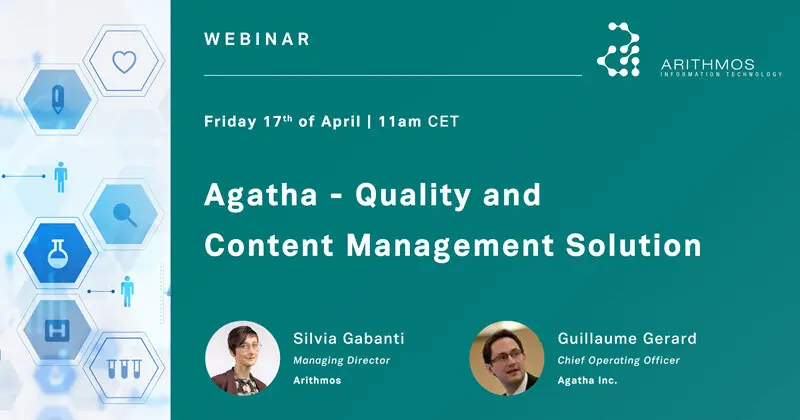 Agatha joined partner Arithmos for a webinar that looks at the need for specialized solutions for managing quality documents and clinical trial information. We demoed the Agatha Application to show you how each application works together in a secure, compliant environment that you can get up and running quickly. 
You will learn:
How to use Agatha for the management of your company's quality and clinical documentation and processes.
How to use a single tool to streamline the collaboration between QA, Regulatory, and Clinical departments.
The advantages of a cloud-based application that's easy to use and fast to deploy.
Hosts:
Silva Gabanti, Managing Director, Arithmos
Guillaume Gerard, COO, Agatha
About Arithmos:
Arithmos, an ISO certified company, provides innovative IT solutions to clients in different business areas: Life Sciences, R&D and Professional Services. Our offer includes IT products, services, and consultancy.
Interested in seeing how Agatha's applications can help you improve your clinical and quality processes? Take it for a test drive.