Webinar  On Demand:
Learn How to Manage the TMF with Agatha Clinical eTMF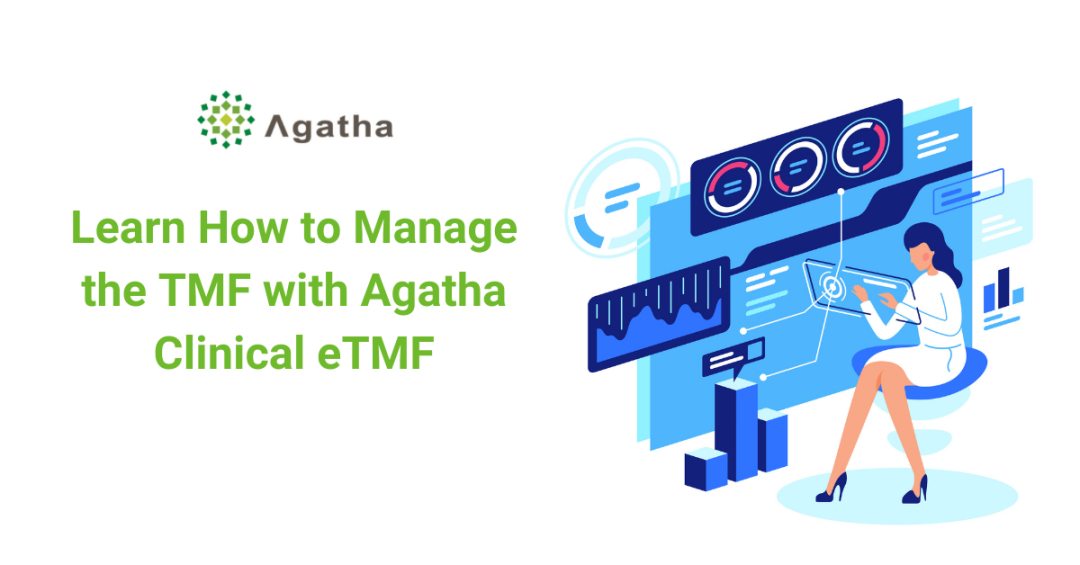 Join us for a deep-dive webinar on what makes for a modern, fourth-generation eTMF. We will walk through the essential capabilities you need to automate the collection, management, and tracking of eTMF documents and files, all in a manner consistent with regulatory requirements.
During the session, you will see Agatha's eTMF application in use as we start a study, add documents and files and work through review and approval processes. And we will go further, showing you how Agatha's applications can connect trial sites into the TMF process, enabling remote monitoring and simplifying the collection of TMF content.
Interested in seeing how Agatha's applications can help you improve your clinical and quality processes? Take it for a test drive.