Resources for Clinical and Quality Professionals
Check out our resource hub packed with whitepapers and ebooks, datasheets, and much more.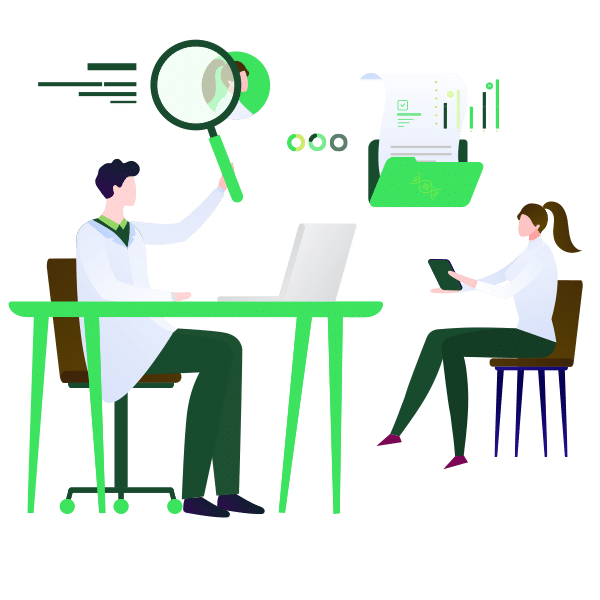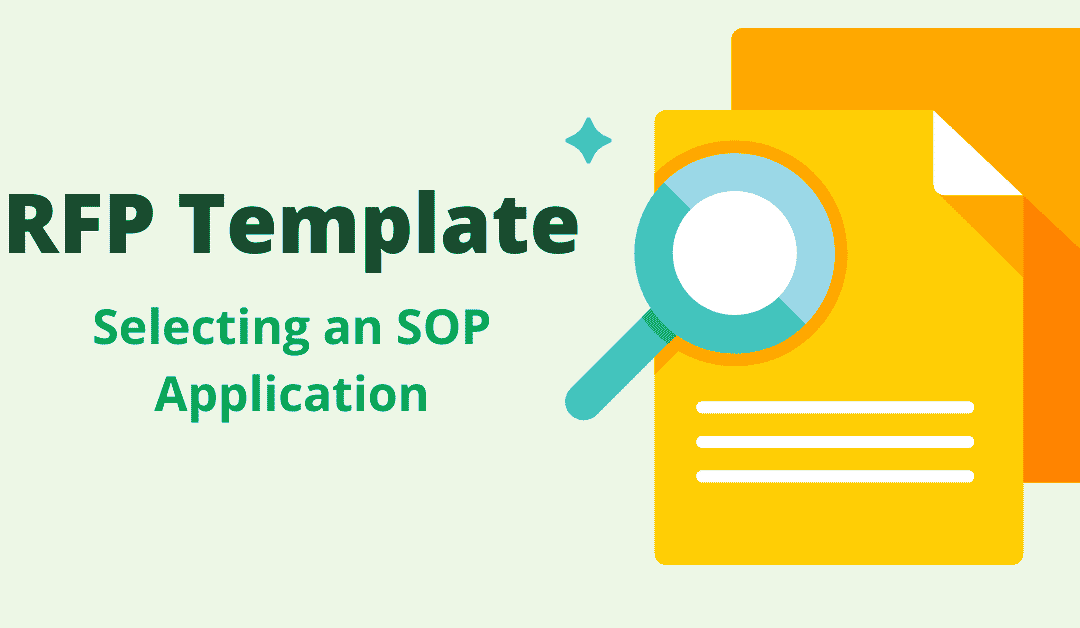 SOP RFP Template Your Guide to Creating an SOP Application Request for Proposals Storing SOPs in a file share or a Dropbox and managing how your employees view and are trained on them in a spreadsheet can be complex and hard to control. An application that helps you...
read more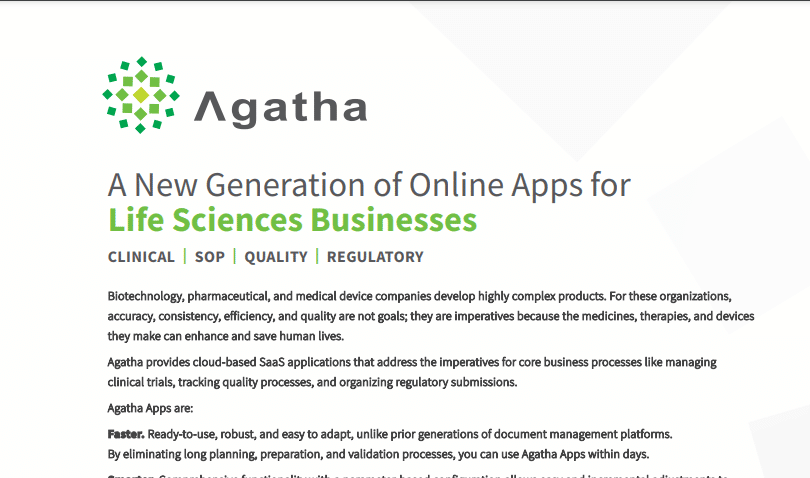 Datasheet: Agatha Applications for Clinical & Quality ManagementA lot of time and effort goes into setting up and managing your clinical and quality processes. And a lot on the line if you don't do it right. At Agatha, we won't just give you applications to help...
read more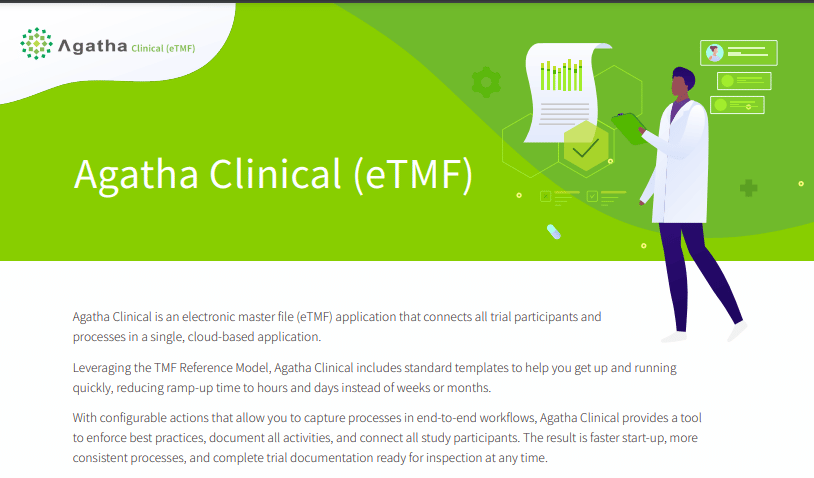 Datasheet: Agatha Clinical (eTMF)Agatha Clinical is an electronic master file (eTMF) application that connects all trial participants and processes in a single, cloud-based application. Leveraging the TMF Reference Model, Agatha Clinical includes standard templates to...
read more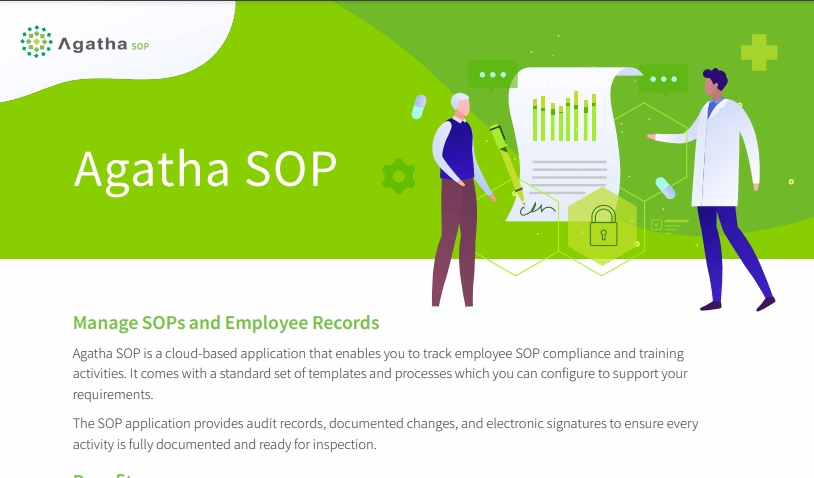 Datasheet: Agatha SOPAgatha SOP is a cloud-based application that enables you to track employee SOP compliance and training activities. It comes with a standard set of templates and processes which you can configure to support your requirements. The SOP application...
read more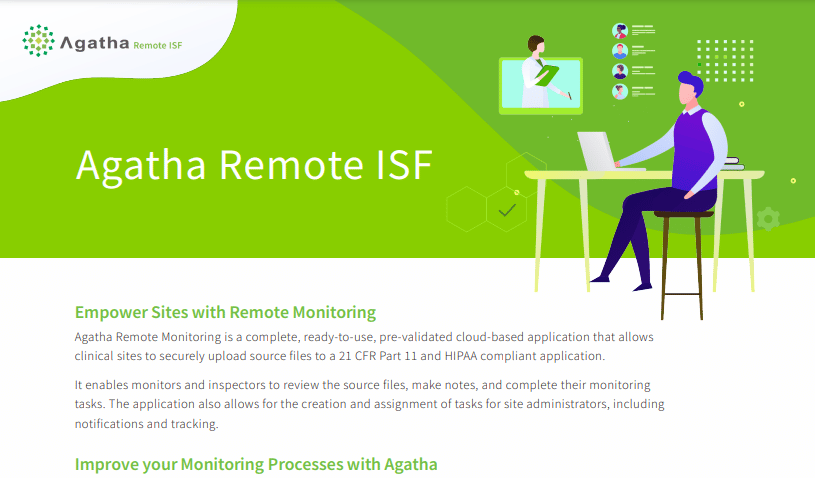 Datasheet: Agatha Remote ISFSponsors and CROs are required to conduct regular reviews of clinical sites to monitor the execution of a trial and the integrity of the trial data.  Agatha Remote ISF eliminates the need to conduct on-site monitoring visits. You can ensure...
read more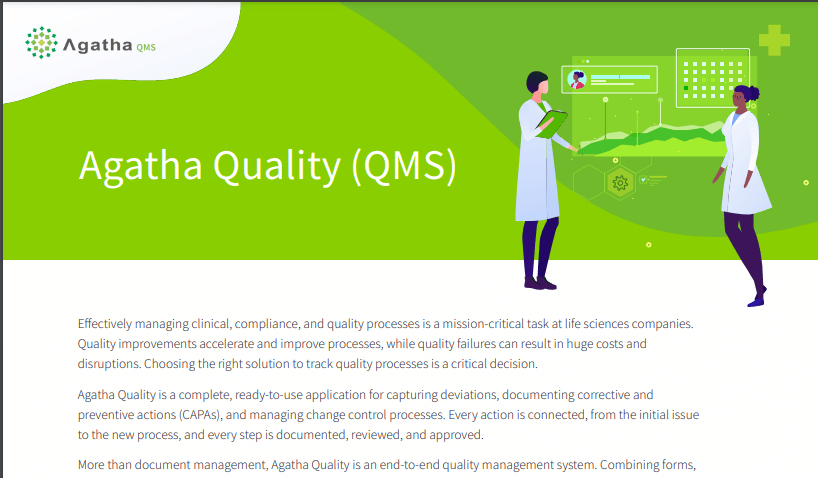 Datasheet: Agatha Quality (QMS)Managing the corrective and preventive action (CAPA) process is at the center of the continuous quality improvement process.   Agatha Quality provides you with a complete solution for capturing complaints and deviations, documenting...
read more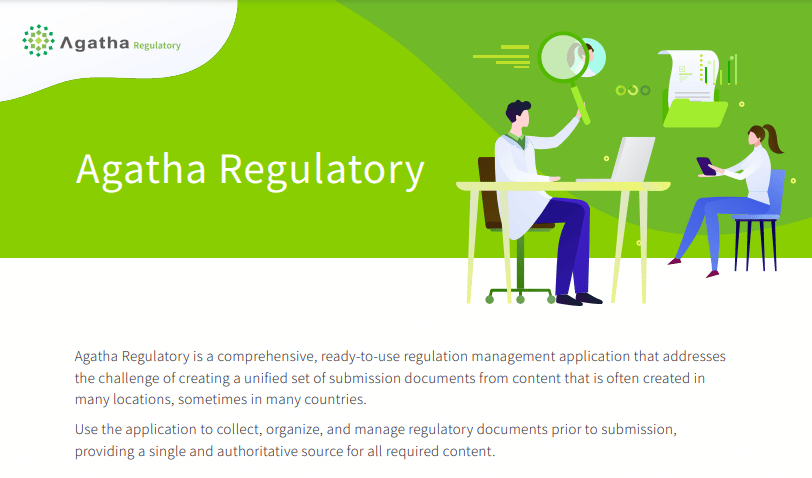 Datasheet: Agatha RegulatoryTracking and managing regulatory documents is challenging; managing it across offices and countries even more so. Duplicate content and a lack of visibility into regulatory activities increase your risk of non-compliance. Agatha Regulatory...
read more